Top 10 Impact Defensive Rookies for the 2009 NFL Season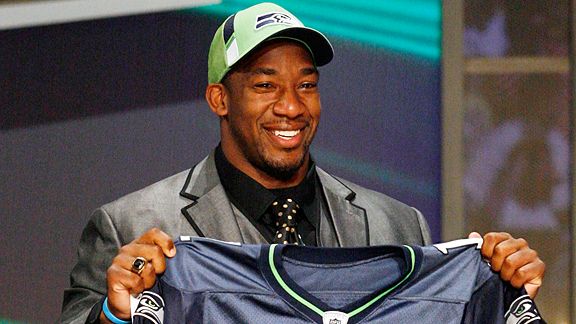 My colleague (and inspiration according to him) John Paulsen did a great job of highlighting the impact that this year's offensive rookie class could have in terms of fantasy football, so I thought it would only be appropriate to show some love to the defensive rooks.
I've ranked the 10 rookies who I feel could make the biggest impact for their teams in 2009. This doesn't mean that I think they'll put up gaudy numbers, although they could. These rankings are more of a reflection of how I feel each rookie fits into their specific defensive scheme and what teams can expect in terms of overall production from these players in their first season.
Side Note: I stuck to only the defensive players that were drafted in the first two rounds. While plenty of mid-round picks have started and were successful in their rookie seasons, it's a little hard to project at this point which third and fourth rounders could have an impact with training camps still a month or so away. Maybe I'll re-visit this topic once again before the season starts and dedicate another piece to the mid-rounders that could have an immediate impact.
1. Aaron Curry, LB, Seahawks
Curry might not have been the first defensive player to come off the board in April (that honor went to LSU's Tyson Jackson, who was selected with the third overall by the Chiefs), but he was the best defender that the 2009 draft class had to offer. Curry has the ability to play all three linebacker positions in a 4-3, although he'll likely start on the strong side, allowing the Hawks to keep LeRoy Hill at weakside 'backer. Curry has outstanding speed (4.5), size (6'2", 254 pounds) and can stay on the field in passing situations, unlike some linebackers, who are often replaced in nickel packages because they can't hang with backs, tight ends and receivers. Curry isn't one of those situational prospects – he's a complete player and should make a significant impact in his first year.
Tags: Aaron Curry, Atlanta Falcons, B.J. Raji, Brian Cushing, Cincinnati Bengals, Detroit Lions, Fili Moala, Green Bay Packers, Houston Texans, Indianapolis Colts, James Laurinaitis, Kansas City Chiefs., Larry English, Louis Delmas, Rey Maualuga, San Diego Chargers, Seattle Seahawks, St. Louis Rams, Top 10 sports lists, Tyson Jackson, William Moore