Seahawks to take Crabtree at No. 4?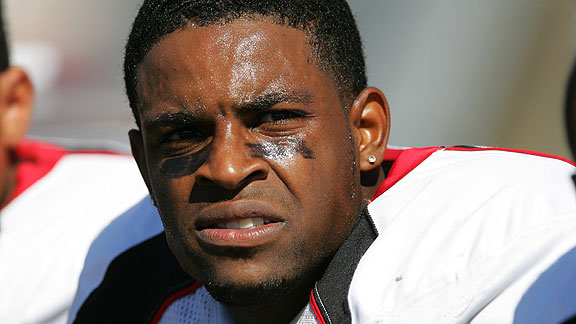 Ralph Vacchiano of the New York Daily News seems to believe that the Seahawks will take either USC quarterback Mark Sanchez or Texas Tech wideout Michael Crabtree with the No. 4 pick in this weekend's draft.
Vacchiano also had some other interesting tidbits in his "draft hints" article.
• LSU DE Tyson Jackson will go in the Top 5. Not might. Will. This qualified as the biggest shocker, to me, since almost every mock draft I looked at pegged Jackson to be a mid- to late first-rounder at best. I thought the Top 5 was pretty locked in, too. But, of course, I shouldn't have doubted Mr. Brandt. I asked around after the show to see if I could confirm it, and sure enough one NFL source I know did tell me he's heard the Kansas City Chiefs might take Jackson at No. 3, or trade down and take him a few picks later.

• The Seattle Seahawks, at No. 4, will likely select either Texas Tech WR Michael Crabtree or USC QB Mark Sanchez.

• The Saints, at No. 14, are looking for a big cornerback, and Ohio State's Malcolm Jenkins is a good bet to be their guy.

• The New England Patriots, at No. 23 will take a linebacker.

• Oklahoma T Phil Loadholt (6-7, 332) will go in the first round of the draft. His teammate, G Duke Robinson (6-5, 330, and the top-rated guard on most boards), will not.
These are some interesting thoughts and while I don't disagree with any of Vacchiano's tidbits, a lot of these seem to be a stretch. Tyson Jackson will definitely go in the top 5? Phil Loadholt will be a first rounder?
The most noteworthy item in Vacchiano's article is that the Seahawks will take either Sanchez or Crabtree at No. 4. Taking Sanchez makes sense for Seattle because Matt Hasselbeck is aging and is coming off an injury-plagued season. Crabtree makes sense because even though the Hawks signed T.J. Houshmandzadeh to a huge contract this offseason, Housh is 31 and would benefit from having another playmaker on the opposite side of him. (Crabtree would also arguably be the best player available at that spot.)
But does Seattle really want to sink that much money into one position? Generally speaking, NFL teams don't like to do that – especially at the wide receiver position. I'm sticking to my guns in saying that Seattle takes offensive lineman Eugene Monroe at that pick, but I'm not shooting down anything Vacchiano wrote.