MLB Trade Rumors: Beltre, DeRosa and Washburn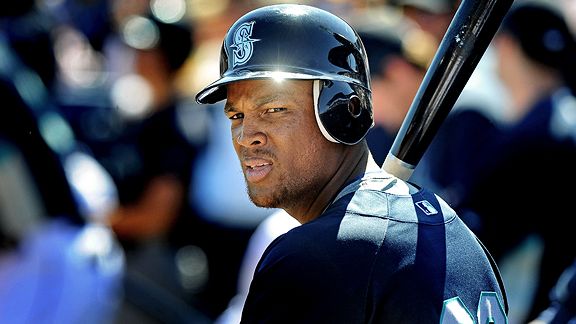 – According to SI.com, the Mariners have yet to receive any interest for third baseman Adrian Beltre, who Seattle would love to move because he's in the last year of his $64 million contract.
– One name that continues to be involved almost daily on the rumor mill is Indians utility man Mark DeRosa. According to ESPN's Buster Olney, the Cardinals and Yankees have expressed interest in DeRosa, but neither are willing to give up young pitching like Cleveland covets.
– The Mets are rumored to be interested in DeRosa, Nationals first baseman Nick Johnson and Orioles one-bagger Aubrey Huff, but Newsday's Ken Davidoff writes that the club shouldn't make any stupid trades just to fill a spot while Carlos Beltran is on the DL.
– MLB.com reports that the Diamondbacks could become sellers soon and that pitchers Doug Davis and Jon Garland, as well as second baseman Felipe Lopez could all be on the trade block.
– The Phillies want to add an arm, but the pitchers they're looking at (Erik Bedard, Jake Peavy, Aaron Harang, Bronson Arroyo and Jason Marquis) are either hurt or playing for contending teams.
– The Dodgers have interest in Seattle pitcher Jarrod Washburn according to MLB Fanhouse and Juan Pierre's name has come up as a potential trade piece.
Posted in: MLB
Tags: Aaron Harang, Adrian Beltre, Aubrey Huff, Bronson Arroyo, Doug Davis, Erik Bedard, Felipe Lopez, Jake Peavy, Jason Marquis, Jon Garland, Mark DeRosa, Nick Johnson