Felton, Bobcats not close to a deal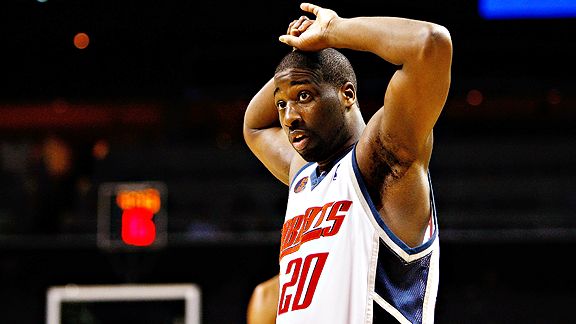 Raymond Felton is having a tough time coming to terms with the Charlotte Bobcats on a new deal.
"We're definitely not close as far as what we're discussing and what we think fair market [value] is for Raymond," Bradbury said Wednesday, a day after the meeting.

While Bradbury declined to discuss numbers, he indicated there was a surprisingly hefty difference in the deals he and Higgins proposed for the restricted free agent point guard.

Felton, the Bobcats' first-round pick in 2005, has maintained he wants to stay in Charlotte. After averaging 14.2 points and 6.7 assists last season and winning over coach Larry Brown, the Bobcats have made re-signing him a top offseason priority.

The Bobcats could match any offer he receives, and Bradbury said he's had some informal talks with teams. Felton could also sign the one-year tender of $5.5 million and become an unrestricted free agent next season.
Here's what I wrote about Felton for our 2009 NBA Free Agency Preview: