Decade Debate: 10 Worst NFL Free Agent Signings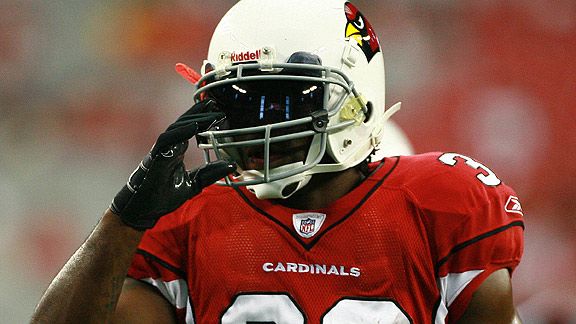 There's nothing worse for an organization then when it sinks a ton of money into a player that was supposed to turn around a franchise and instead he turns out to be a Grade A bust. As part of our ongoing Decade Debate series, here is a list of the 10 worst NFL free agent signings of the past decade. Whether it was because of performance, injury or the player's attitude (or a combination of the lot), these signings just didn't pan out.
10. Chuck Smith, Panthers, 2000/LeCharles Bentley, Browns, 2006

These players are listed together because they both fell victim to the same curse at separate times during the decade. After finishing as the Falcons' all-time leader in sacks at 58.5, Smith signed a lucrative five-year, $21 million deal with the Panthers. But after playing just two games for Carolina, a knee injury cost him the rest of the season, as well as his career. If only Bentley were fortunate enough to play two games. After signing a six-year, $36 million deal that included $12.5 million in guaranteed money, Bentley ruptured a patellar tendon on his first day of training game, which led to a series of staph infections that almost led to doctors having to amputate his leg. The Browns essentially paid him $16 million for zero games and while injuries are to blame for both of these players' misfortunes, they were nevertheless busted free agent signings for their respective teams.
9. Edgerrin James, Cardinals, 2006

The Cardinals opened up their wallet for James, who was coming off two consecutive Pro Bowl seasons with the Colts. But after shelling out a four-year, $30 million contract and committing $11.5 million in bonuses to the 28-year old back, James failed to rush for 4.0 YPC in each of his three seasons in Arizona. In his final year in the desert, James lost his starting job to Tim Hightower and managed only 514 yards on 133 carries with three touchdowns. Outside of a decent (and that's putting it generously) effort in the postseason last year, James was a huge disappointment in Arizona.