Wednesday MLB Trade Rumor Thread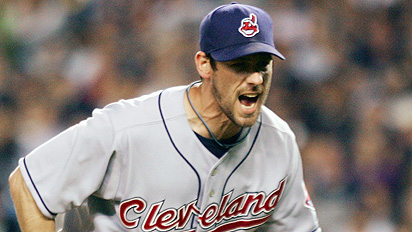 With the MLB trade deadline approaching on Friday, I'll post everything I see and hear regarding the rumors in baseball. So bookmark this page and come back to it, because I'll be updating it frequently throughout the day today.
Cliff Lee:
– FOX Sports.com writes that the Dodgers are pushing hard for Indians' ace Cliff Lee, who is also being pursued by the Phillies. Philadelphia has already made a formal offer of Triple-A right hander Carlos Carrasco, shortstop Jason Donald, catcher Lou Marson and Single-A right hander Jason Knapp to Cleveland for Lee.
– Yahoo! Sports is also reporting that the Phillies are on the verge of acquiring Lee for Carrasco, Knapp and two more minor league players.
Jack Wilson and Ian Snell:
– According to a report by the Pittsburgh Post-Gazette, the Pirates have traded shortstop Jack Wilson and Ian Snell to the Mariners for Jeff Clement, Ronny Cedeno and right handed pitchers Aaron Pribanic, Brett Lorin and Nathan Adcock. Clement is a 25-year old catcher who had been hot in Triple-A in May, but the Seattle organization seemingly soured on him long before that.
Freddy Sanchez:
The Pittsburgh Post-Gazette is reporting that a deal between the Pirates and Giants involving second baseman Freddy Sanchez could be imminent. Sanchez has been held out of the Bucs' last couple games due to a knee injury, which could have slowed down negotiations between the two clubs. But apparently the injury isn't serious and a deal could be done as early as today.
– The Gazette is reporting that there is no major issues with Sanchez's knee and is currently listed as day to day.
– Dejan Kovacevic writes via his Twitter page that Sanchez gave the Bucs a contract proposal of 3-years, $20 million, but the club rejected it.
Jarrod Washburn:
– The Brewers are no longer pursing starter Jarrod Washburn according to FOX Sports.com. Milwaukee apparently doesn't want to give up any of their top prospects in order to make a push this season, so what you currently see is what you're going to get with the Brewers the rest of the season.
– Ed Price of AOL Fanhouse is reporting that the Reds have acquired outfielder Wladimir Balentien from the Mariners in exchange for RHP Robert Manuel.