Five MLB trades that don't need to happen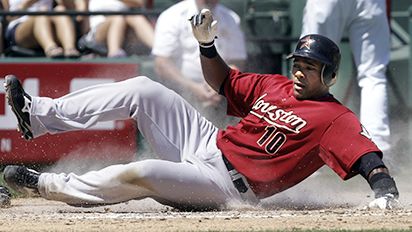 I get it – baseball trades are fun. They're fun to speculate about, they're fun to debate and they're fun to analyze. But just because a club needs a bat, an arm or is just looking to shrink salary, doesn't mean that a trade needs to happen.
I've compiled a list of five trade rumors and where they originated. I then discuss why each of them makes sense, but why they also don't necessarily need to happen.
Rumor #1: The Red Sox will trade for Pirates shortstop Jack Wilson (Pittsburgh Post-Gazette)
Why it makes sense: Boston is growing impatient waiting for Jed Lowrie to recover from a wrist injury that has held him out since mid-April. They're also tired of watching Julio Lugo (who is equally bad offensively as he is defensively) make a mockery of the game whenever he trots onto the field. While Nick Green has done well filling in for Lowrie while he's been hurt and for Lugo while he continues to work on being the most overpaid player in professional sports, the Sox feel they could do better with Wilson. (There's also a rumor making the rounds that Boston wouldn't have to give up any top prospects in order to acquire Wilson – they just would need to take on the rest of his salary.)
Why it doesn't need to happen: Wilson is excellent defensively, but he brings very little to the table in terms of offense. He's also overpaid himself, as he'll make $7.25 million this year and $8.4 million in 2010 despite being limited at the dish. While waiting for Lowrie to return to the field has been a slow death for the Sox, he's cheaper than Wilson and gives the team a better overall player at the position (when he's healthy, of course). Plus, Green has played well and Boston might be better served holding onto prospects in order to make a more productive move around the trade deadline (i.e. adding another bat in case David Oritz plans on hitting south of .200 all season) than one involving Wilson.
Posted in: MLB
Tags: Adrian Gonzalez, Baseball Rumors, Boston Red Sox, Brad Penny, Dan Uggla, Dan Uggla rumors, Houston Astros, Jack Wilson, Jake Peavy, Jed Lowrie, John Smoltz, John Smoltz return, Julio Lugo, Mark DeRosa, Miguel Tejada, MLB rumors, Nick Green, Pittsburgh Pirates, San Diego Padres, San Francisco Giants, St. Louis Cardinals