2009 NFL Preview: #11 New Orleans Saints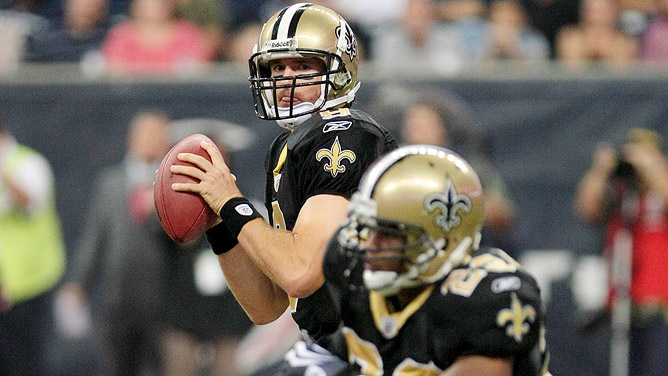 Check out all of our 2009 NFL team previews.
Offseason Additions: Paul Spicer (DE); Darren Sharper (S); Jabari Greer (CB); Heath Evans (FB); Nick Leckey (C).
Offseason Losses: Mike McKenzie (CB); Deuce McAllister (RB); Josh Bullocks (S).
Player to Watch: Pierre Thomas, RB.
The Saints are a passing team first and foremost and considering he'll share a workload with Reggie Bush, Thomas may not break the 1,000-yard rushing mark this season. But that doesn't mean Thomas isn't effective. He averaged 4.8 yards per carry last year and scored nine times on the ground. He was also proved to be a threat out of the backfield while hauling in 31 passes for 284 yards and three touchdowns. A sprained MCL has put a damper on the start of Thomas' season (he might miss the Saints' opener), but once he's healthy he could become a household name this season.
Team Strength: The Saints have one of the best offensive lines in the NFC, led by left tackle Jammal Brown and right guard Jahri Evans. Brown is a mauler in the run game and gets most of the credit for the team's success on offensive line, but Evans is New Orleans' best all-around lineman. He's strong, athletic and excels as a run-blocker. The rest of the line is comprised of right tackle Jon Stinchcomb, center Jonathan Goodwin and left guard Carl Nicks. As a unit, the Saints gave up a NFC-low in sacks last season with 13, which was one of the reasons quarterback Drew Brees had so much success. (On top of the fact that Brees makes quick decisions from the pocket.)