2009 NFL Preview: #6 Baltimore Ravens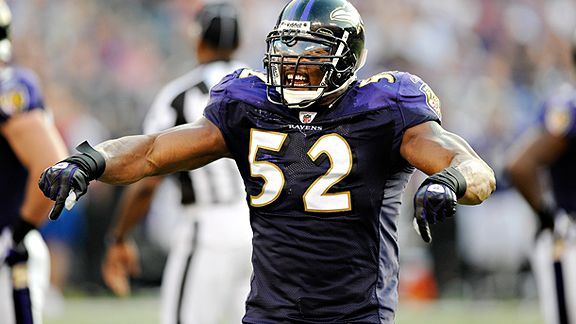 Check out all of our 2009 NFL team previews.
Offseason Additions: Matt Birk (C); L.J. Smith (TE); Domonique Foxworth (CB); John Beck (QB).
Offseason Losses: Bart Scott (LB); Jason Brown (C); Chris McAlister (CB); Jim Leonhard (S); Lorenzo Neal (FB).
Player to Watch: Ed Reed, S.
Some believe that Reed is one of the more overrated players in the league because he'll take too many chances attempting to make the big play and will often get burned because of it. He's also not the greatest in run support because he'll drag ballcarriers down as opposed to always running full speed and laying a thundering hit. But the bottom line is that Reed is the best playmaking safety in the league and he often masks mistakes (not his, but his teammates) with his tremendous speed and playmaking ability. Reed isn't overrated – he deserves all the accolades that he receives and he's one of the best – period.
Team Strength: Baltimore's successful running game starts up front. Massive left tackle Jared Gaither and mobile left guard Ben Grubbs are two rising starts along the Ravens' offensive line, one in which that improved this offseason with the addition of veteran center Matt Birk. The former Viking Birk is one of the smartest centers in the game and his pre-snap adjustments will help promising rookie right tackle Michael Oher make a smooth transition from college to the pros. Throw in a trio of capable starting running backs in Ray Rice, Le'Ron McClain and Willis McGahee and the Ravens will once again be near the top of the league in rushing.