Ultimate Fighter Live Finale Preview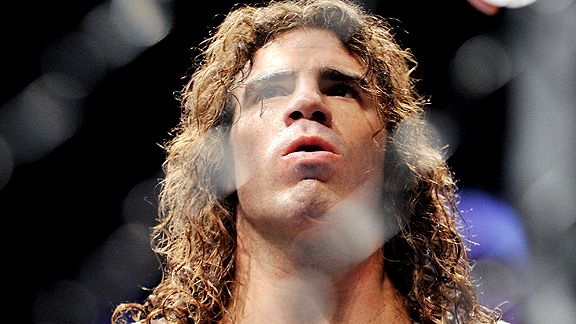 The Ultimate Fighter Nine Finals take place tonight with the live Ultimate Fighter Finale on Spike TV at 9 p.m. ET. The main card will feature five fights including the two championship bouts for the Ultimate Fighter reality show. Overall, it is a nice card featuring the lighter weights in the UFC, which tend to provide stronger fights and better pacing. Here is a breakdown of the card and my predictions (I was 5-for-6 last weekend!!) for tonight's show.
Lightweight bout (155 lbs) – Diego Sanchez (23-2) vs. Clay Guida (25-9): This fight should be a war as both fighters have great motors and even better stamina. Sanchez has lost just two times in his career, both by decision, but is in just his second fight at lightweight in the UFC. His previous fight was a lackluster decision win over Joe Stevenson where Sanchez picked Stevenson apart on their feet. Guida won't be quite that easy. The rocker has a fighting style and energy that makes it hard for you to not cheer for him and I think he will be the first fighter to really push Sanchez around in terms of pacing and octagon control. The key in this fight will be if Guida has the size to control the bigger Sanchez on the ground and if he can fight off his back. I would like to say I see Guida winning this fight, but I think Sanchez' size and speed will ultimately earn him another decision win.
Posted in: Mixed Martial Arts
Tags: Andrew Winner, Chris Lytle, Clay Guida, Damarques Johnson, Damarques Johnson vs. James Wilks, Diego Sanchez, Diego Sanchez vs. Clay Guida, James Wilks, Joe Stenvenson vs. Nate Diaz, Joe Stevenson, Kevin Burns, Kevin Burns vs. Chris Lytle, MMA, Nate Diaz, Ross Pearson, Ross Person vs. Andrew Winner, The Ultimate Fighter, The Ultimate Fighter Nine, TUF, TUF 9, TUF 9 Predictions, TUF 9 Preview