Sheffield threatening to leave Mets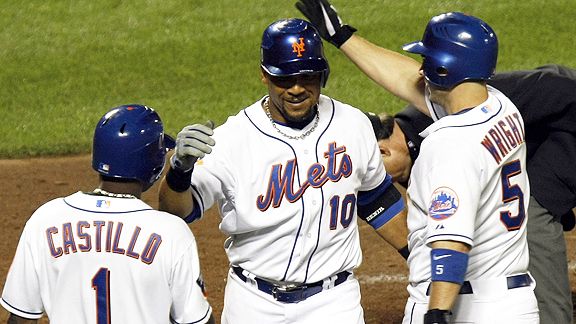 According to a report by the New York Post, Mets outfielder Gary Sheffield asked the club for a contract extension, they rejected, and now he's threatening to leave the team and go home.
As of 6:30 p.m., one of the sources said, Mets officials and Sheffield were in discussions on how to move forward. Mets pitcher Tim Redding actually said he heard Sheffield had been released. But a Mets official told the Post that was inaccurate and that Sheffield had not been released.

Sheffield had been part of the original lineup for Thursday night's game against the Braves. But Jerry Manuel said that Sheffield had pulled himself to clear his head.
It's understandable that Sheffield wants an extension considering that his current contract is expiring and at his age, he's looking for a little job security. He's also hitting .285 with 10 home runs and 43 RBI, so he's had a good season up to this point.
But it was highly unprofessional of him to remove himself from the starting lineup on Thursday because he's upset with the front office. Just because he's had a good year and has proven that he can still play at 40, doesn't mean he's entitled to put his personal desires above the team.
The Mets gave him a chance to continue his career after the Tigers released him in March and how does he repay them? By causing a stink because they won't give him a contract extension. Seems selfish and immature on his part.
Sheffield has burned down bridges everywhere he's gone and seems intent on doing that again in New York.