Is LaMarcus Aldridge worth $65 million?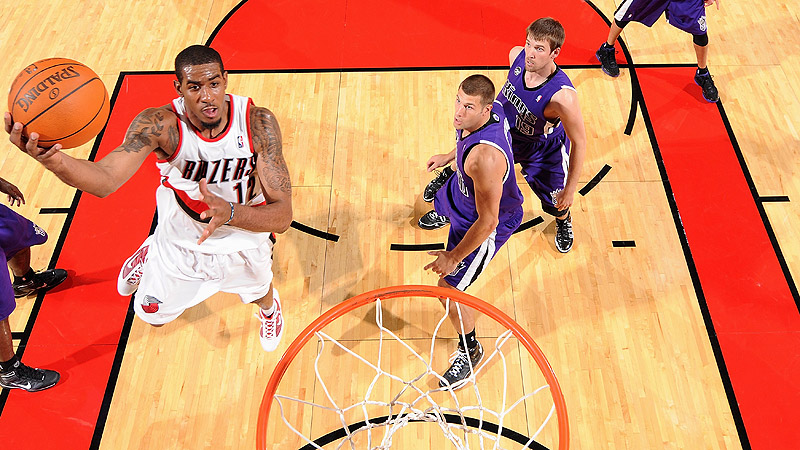 According to Yahoo! Sports, the total value of the contract is $65 million to $70 million, with some hard-to-reach bonuses.
This summer, I pegged his value at $13-$14 million per season, and he signed for an average of $13 M plus potential bonuses.
So is he worth it?
Bill Simmons has this to say about the deal:
It continues to floor me that anyone would overpay someone who isn't a franchise player during these rocky economic times. Like Portland this week — the Trail Blazers inked LaMarcus Aldridge to a five-year, $65 million extension, a deal that might have made sense in the 2006 market, but not right now. I like LaMarcus Aldridge. He's solid. In this climate, he should not make more than $8 million or $9 million a year. The cap might drop $6 million next season for all we know. Also, inking anyone to an extension that early means you can't trade him for two solid years. You're basically marrying the guy. Which means Portland married a power forward who doesn't play inside and grabs seven to eight rebounds a game. With nobody else bidding for him, no real urgency to do a deal for another year and no idea whether declining revenue will keep wrecking the cap. This makes sense … how? And you thought the NBA was getting smarter.
Simmons often does this — he second guesses a signing and then lists all the perceived faults of the player. Let's not forget that Aldridge averages 18.1 points on 48% shooting, which creates lots of driving lanes for Brandon Roy. The Blazers don't want a power forward that hangs out in the lane. They already have a couple of centers that do this. Portland wants to surround Roy with shooters so that he can get to the rim with ease.
The Blazers probably overspent a little, but they have the peace of mind that they have their second best player locked up for the next five years. There was no way to convince him that he is only worth "$8 million or $9 million" without letting him hit free agency. (He's worth more than that, for the record.) By the time he's convinced, there's so much ill will between the two sides that a deal never gets done.