College Football Picks & Predictions: Week 8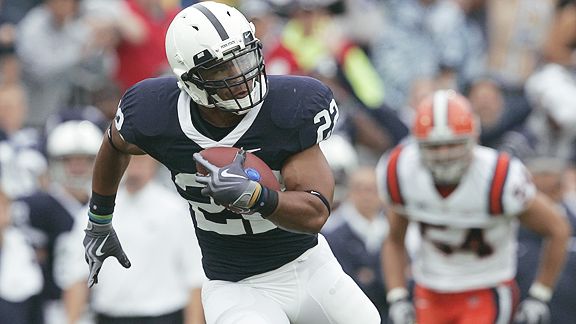 No. 1 Florida at Mississippi State, 7:30PM ET
After a hard-fought win over LSU two weeks ago and a gift-wrapped (courtesy of the officials) victory over Arkansas last week, Florida will try to remain undefeated against a Mississippi State team that has had the Gators' number in Starkville. Florida has dropped their last four games in Starkville and hasn't won there since 1985. The Gators are too good defensively for the Bulldogs to pull off an upset, but with Florida's lack of offensive firepower, Mississippi State will keep this game close until the end. Bulldogs head coach Dan Mullen is a former offensive coordinator at Florida, so his knowledge of the Gators' program will aid him on Saturday but in the end, Mississippi State doesn't have enough depth to beat Florida this season. Tim Tebow and company haven't exactly been lighting up the scoreboard, so I like the Bulldogs to cover.
Odds: Florida –22.5
Prediction: Florida 27, Mississippi State 13.
No. 13 Penn State at Michigan, 3:30PM ET
The Nittany Lions haven't won in Ann Arbor since 1996, which is why the point spread is so low in this matchup. But Penn State has won three straight by a combined score of 107-20 since their home loss to Iowa and they'll be looking for a measure of revenge against a Michigan team that has had their number on the road. The Wolverines are too inconsistent on offense to hang with the Lions for four quarters, especially if they have trouble running the ball against PSU's solid front seven. Offensively for the Nittany Lions, Evan Royster and Darryl Clark will keep the chains moving against a Michigan defense that has trouble getting off the field on third down. This won't be a blow out because it's in Ann Arbor, but Penn State will continue its winning ways.
Odds: Penn State –4.
Prediction: Penn State 20, Michigan 13.