A look ahead at the free agent class of 2009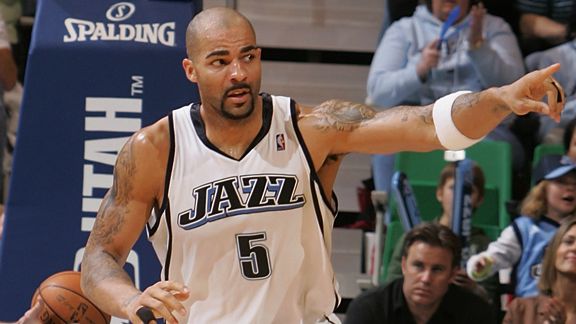 With the trade deadline in the rear view mirror and players tied to their current teams at least until the summer, it's a good time to take a look ahead at the free agent class of 2009. Given the state of the economy and how so many teams are saving up for the class of 2010, some are suggesting that this summer's free agency could be a "nuclear winter" of sorts, no pun intended. The salary cap and luxury tax thresholds are likely to decline for the first time in years and that has GMs and owners around the league scrambling to cut salary where they can.
There are three types of free agents: players with early termination options (ETO) or player options (PO), restricted free agents and unrestricted free agents.
Players with ETOs or POs
This group includes Kobe Bryant, Jermaine O'Neal, Al Harrington, Jamal Crawford and Mehmet Okur, but it's highly unlikely that any of these guys will hit the open market given the kind of money they'll be making by extending their respective contracts. Of this group, Hedo Turkoglu, Anderson Varejao and maybe Carlos Boozer are the only big names that are likely to hit free agency. Boozer has already stated that he's going to opt out, but he may decide against it if he doesn't come back strong from his injuries. Turkoglu — the reigning Most Improved Player — is having another nice season, but he's not playing quite as well as last year. Still, he can command more than the $7.3 million he's due to make next season. Varejao could stay with the Cavs and make $6.2 million next season, but he and his agent (Dan Fegan) have been looking for more. Varejao wants a long term deal but it seems he and the Cavs disagree on how much he's actually worth.
For the most part, guys in this group are going to be conservative and play out their contracts.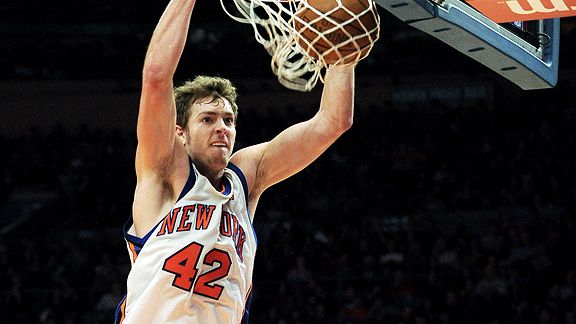 Restricted Free Agents
RFAs hardly ever change uniforms, but in this economic climate there are teams that are unlikely to match substantial offers for their restricted free agents. The other issue is that once a team signs a RFA to an offer sheet, the player's team has a full week to match the offer. Most teams know instantly whether or not they're going to match, but they take the full week so that the other team can't make any other offers because its money is tied up in the offer sheet. The NBA should reduce this period to three or four days so that teams are more willing to make offers to RFAs. Or better yet, it should eliminate restricted free agency completely to avoid Josh Childress-type cases in the future.
(Stepping down from my soapbox…)
Anyway, the list of restricted free agents includes Childress, David Lee, Paul Millsap, Nate Robinson, Charlie Villanueva, Ramon Sessions (ESPN says he's restricted though HoopsHype and ShamSports show Sessions as an UFA), Marvin Williams, Raymond Felton, Leon Powe and Linas Kleiza.
The Knicks can't afford to keep both Lee and Robinson and sign LeBron or some other max-type free agent next summer, so if someone comes along and offers either player a substantial contract, it is unlikely that the Knicks will be able to match. Millsap played great in Boozer's absence, and they are very similar players so it is unlikely that Utah can afford to keep both. Millsap looks like a potential All-Star and would be a cheaper option, but only time will tell if the Jazz have the balls to let Boozer walk.
Childress will probably return to the U.S. after a year playing in Greece. I suspect he'll be a mid-level type guy, which increases the number of potential suitors as teams that are over the cap can still sign a player at the mid-level. The Bucks are in financial trouble and they need to get rid of Michael Redd or Richard Jefferson if they hope to keep both Sessions and Villanueva. Both players are having career years under Scott Skiles, but it's unclear if the Bucks will be able to keep them. I'd expect Sessions to be a mid-level guy (and should be a solid starter for that price), while Charlie V might command a bit more. There are still questions about his heart, but if he's thriving under Skiles, could he really be lacking toughness and drive? The Bucks have been hit by injuries to Redd and Andrew Bogut but are still holding onto the #8 playoff spot in the East, so they'd be wise to keep this core together if they can.
The Bobcats' decision to draft D.J. Augustin made Raymond Felton expendable, so he could probably be had for the right price. I'm guessing that he's a mid-level guy as well, though he and his agent will probably want more. Leon Powe and Linas Kleiza are both productive bench players and if the offer sheet is big enough, the Celtics and Nuggets (respectively) may decide not to match.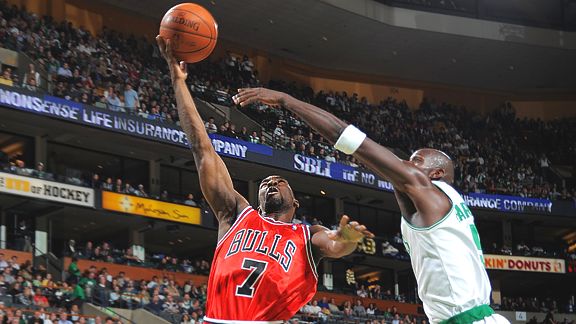 Unrestricted Free Agents
This group includes Ben Gordon, Lamar Odom, Shawn Marion, Allen Iverson, Ron Artest, Mike Bibby, Andre Miller, Jason Kidd, Rasheed Wallace, Trevor Ariza and Brandon Bass. Most of these players are older and on the decline, but they can still play. Veteran players in this group might be shocked by the kind of pay cut that they're going to have to take in today's climate. The days of 30+ year-old stars (not superstars) signing max or near-max deals are over, at least for a while. I bet all of these guys sign for less than $10 million per season. (I know…that's peanuts, right?)
Gordon, Ariza and Bass are younger and could still be on the rise if they find the right team. Gordon seems to think he's a starter and should be paid as such, but he's small and doesn't have a reputation for being a very good defender. He can really score though. If some team wants to pay him starter's money, he'd be a good match to play alongside a bigger point guard who could cover the opponent's off guard (Utah, Denver, Detroit?) or he needs to go to a team that doesn't emphasize the defensive end.
Ariza continues to play well for the Lakers, but since he's a much cheaper option than Odom, he's probably going to be staying put. Bass had a terrific season two years ago, and is really coming on after a slow start this season. He's just 23 and has some upside. I'd expect some team will sign him to a deal averaging in the $3-$4 million range, which would make him one of the best bargains of the summer.
So where will these players end up? Your guess is as good as mine. There are only a handful of teams — Atlanta, Detroit, Memphis (of course), Minnesota, Oklahoma City, Portland, Sacramento and Toronto — with the cap space (~$7 million or more) to sign a good player for another team, so I think there may be quite a few starter-level players/borderline stars signing mid-level deals this season. Playoff contenders that are over the cap won't be able to pass up a good player for $5 million per season and there should be a number of guys that fit the bill this summer.
Posted in: Fantasy Basketball, NBA, Rumors & Gossip
Tags: Al Harrington, Allen Iverson, Anderson Varejao, Andre Miller, Ben Gordon, Brandon Bass, Carlos Boozer, Charlie Villanueva, David Lee, Hedo Turkoglu, Jamal Crawford, Jason Kidd, Jermaine O'Neal, John Paulsen, Josh Childress, Kobe Bryant, Lamar Odom, Leon Powe, Linas Kleiza, Marvin Williams, Mehmet Okur, Mike Bibby, Nate Robinson, NBA free agency, Paul Millsap, Ramon Sessions, Rasheed Wallace, Raymond Felton, Ron Artest, Shawn Marion, summer of 2009, Summer of 2010, Trevor Ariza