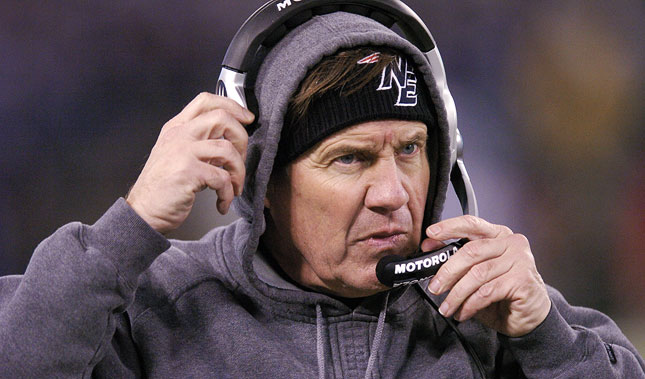 It's absolutely ridiculous to claim that a team "won" on draft day when none of the players have even played one down in the NFL yet. But it is fair to debate which teams made quality decisions on draft day (i.e. trades, overall maneuvering, etc.), and below are five franchises that I thought made out well after the first two rounds.
1. Cleveland Browns
Alex Mack, C (21); Brian Robiskie, WR (36); Mohamed Massaquoi, WR (50); David Veikune, DE (52)
The Browns became one of the day one draft winners the moment they were able to trade out of the No. 5 pick, because there wasn't a prospect at that spot that Cleveland loved and they saved a ton of money getting out of the top 5. So they were able to make a deal with the Jets and landed the 17th and 52nd picks, as well as three players (Kenyon Coleman, Brett Ratliff and Abram Elam) that used to play for Eric Mangini in New York. The underrated Elam is the best of the group and should start at strong safety after the team decided to not re-sign Sean Jones. After the deal with the Jets, the Browns made yet another move, trading the 17th overall pick to Tampa Bay for the 19th and 191st selections. Still not satisfied, the Browns again traded back, this time dealing the 19th pick to Philadelphia for the 21st and 195th selections. When they finally did select a player at No. 21, they got the best center prospect in the draft in Mack, who joins a solid offensive line that already features Eric Steinbach and Joe Thomas. Although I was surprised that they passed on OLB Everrette Brown early in the second, they got a polished receiver in Brian Robiskie and then eventually filled their linebacker need with Veikune, who is raw but has good upside. Massaquoi was a bit of a surprise, especially considering the Robiskie selection earlier in the round, but it's hard to criticize what Mangini and new GM George Kokinis did on the first day. It also must be noted how well the Browns played everything before the draft, keeping things close to the vest and not tipping their hand. Obviously that trade with the Jets for the No. 5 pick had to be in the works for a while given the players involved.
Tags: 2009 NFL Draft, Aaron Curry, Alex Mack, Anthony Stalter, Brian Robisike, Cleveland Browns, Clint Sintim, Darius Butler, David Veikune, Eben Britton, Eugene Monroe, Hakeem Nicks, Jacksonville Jaguars, Max Unger, Mohamed Massaquoi, New England Patriots, New York Giants, NFL Draft, Patrick Chung, Ron Brace, Seattle Seahawks, William Beatty