The Saints have that Super Bowl feel about them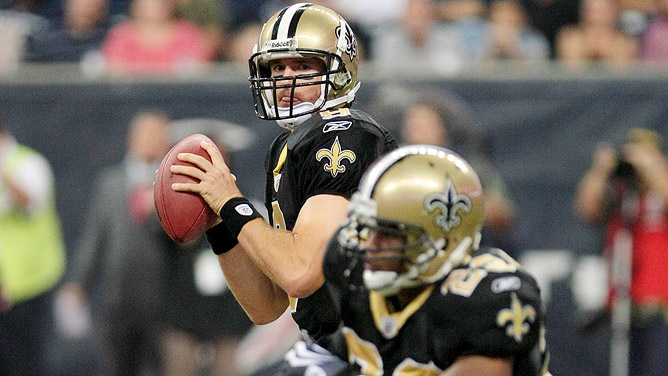 With their thrilling 35-27 win over the Falcons on Monday night, the Saints are off to their best start in franchise history at 7-0.
They were far from perfect tonight, but it's hard not to watch the Saints without getting a sense that this team is destined for big things. Their offense is balanced and can beat opponents in a variety of ways, while the defense is incredibly opportunistic and more aggressive under new coordinator Gregg Williams than they have been in years past.
Save for a fumble that led to a Falcons' defensive touchdown and an interception (what a play by Atlanta cornerback Brett Grimes) that killed a potential scoring drive, Drew Brees was incredible again tonight. Some of the throws he made were so perfect that he couldn't have walked them to his receivers any better. And speaking of his receivers, Marques Colston, Jeremy Shockey and Robert Meachem made some absolutely athletic catches with defensive backs draped on top of them. The one-handed grab that Shockey made in the fourth quarter to help set up the Saints' final touchdown was one of the best catches of the year.