Pedro Martinez a good signing for Phils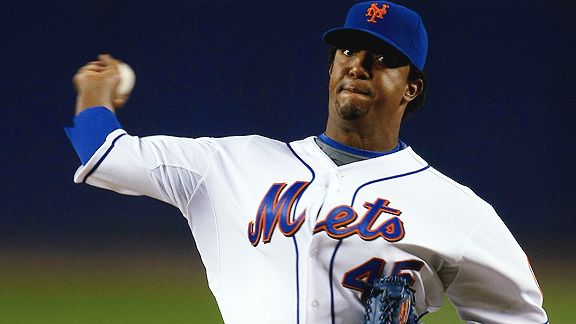 Any time a team can add a three-time Cy Young winner who has a World Series ring and can still throw 90 mph as a fifth starter, it's usually a good thing. And when that three-time Cy Young winner only costs the club $1 million, it's a great thing.
The defending World Series champion Philadelphia Phillies signed Pedro Martinez to a one-year, $1 million contract on Wednesday in hopes he can rekindle some of the magic that has made him an eight-time All-Star over his career. While they did have to immediately place him on the 15-day DL with an shoulder strain, the club thinks that Martinez might be ready to pitch on July 30 when the Phillies open a series in San Francisco.
This was a low-risk, high-reward signing for the Phils. Given Philly's offensive firepower, Martinez essentially just has to give the club quality outings. They don't need him to strikeout 10 batters a game or work into the eighth inning every outing, they just need him to stay healthy and keep them in ballgames. And even if he doesn't stay healthy, then the Phillies would be in no worse shape then they were before they signed him.
If Pedro pitches well and the Phils can hold off the Marlins, Braves and Mets in the NL East, then the Phillies will have a starting postseason rotation of Cole Hamels, Joe Blanton, J.A. Happ and Martinez, with Jamie Moyer moving to the pen to provide some long relief. That's not a bad rotation, especially if Happ (6-0, 2.90 ERA, 1.17 WHIP) can continue pitching as well as he has up to this point in the season.
Again, if Martinez's arm or shoulder craps out again, then the Phillies essentially waste $1 million this year. But if he pitches well, then he was worth the investment – especially considering he wanted $5 million for one season (or so reports claim).