Phillies interested in Pedro Martinez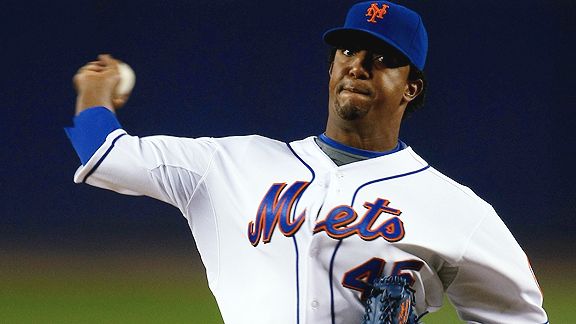 According to ESPN.com's Jayson Stark, the defending champion Phillies are interested in free agent pitcher Pedro Martinez, perhaps even more than they're letting on.
The source, who is well-connected in the Dominican, says he was also led to believe the Phillies have let Martinez know what they were willing to pay him for the rest of this season and that that amount was likely to be less than the prorated $5 million contract, plus incentives, that he has been seeking.

"The decision to sign him depends on the front office, but as far as we are concerned, we saw a Pedro Martínez ready to help a team," Phillies scout Robinson Garcia told ESPNdeportes.com's Enrique Rojas after the workout.

Phillies' GM special assistant Charley Kerfeld was also present at the workout. It's believed that no other clubs were present.

Phillies front-office officials declined to comment on Martinez's workout.

"I am surprised, I didn't think he would be in such good shape," Garcia told Rojas. "His fastball was good, between 88 and 91 miles, and all his breaking pitches were moving very well.

"Pedro won't have problems throwing his fastball at 93 miles per hour. He really had a great session with us," he said.
Considering his pass injury issues and his age (37), the $5 million Pedro is asking for is a bit much. Then again, if he's still throwing 93 mph then $5 million might be a bargain for a team like the Phillies, who are seeking to bolster their starting pitching depth.
One way or another, it looks like Martinez will pitch for somebody this year. The Phillies and Cubs have already expressed interest and I'm sure there will be more.
Comments Off on Phillies interested in Pedro Martinez

Posted in: MLB