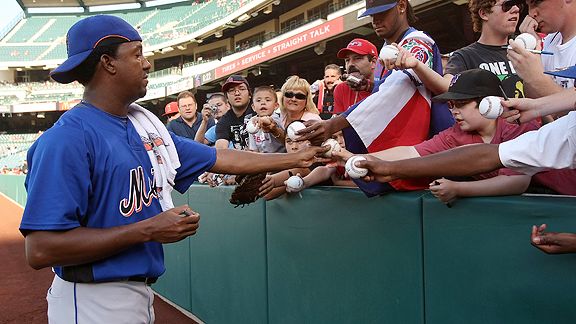 According to a report by the Chicago Tribune, the Cubs sent a scout to watch Pedro Martinez work out in the Dominican Republic and are considering signing the veteran right-hander to add to their rotation. Apparently the Rays are another team that has shown interest in Martinez.
Unless Martinez can hit with runners in scoring position, I don't see how he could have an immediate impact for the Cubs. Starting pitching isn't the problem right now for Chicago – offense is. And while adding another arm to a rotation that features the oft-injured Rich Harden isn't a bad idea, I'm a little surprised the Cubs aren't popping up in more trade rumors involving bats.
Right now the Cubs are either in denial about their offensive woes or they're just being extremely patient. Aramis Ramirez (shoulder) should come off the DL soon, which will certainly help, but if the club is simply holding out for players like Alfonso Soriano and Geovany Soto to catch fire, then they could be waiting awhile. (It would be nice if Milton Bradley resembled a baseball player once in awhile, too.)
There are worse ideas than the Cubs adding a healthy Martinez to their starting rotation. But I wonder if this is just the club's way of trying to appease the fans after failing to trade for Jake Peavy and not an attempt to turn things around. Because if the Cubs were really trying to address needs, then they'd be concentrating on adding bats right now – not arms.