Marvin Harrison's gun seized by police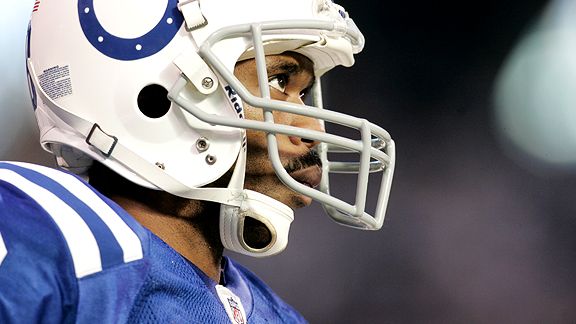 According to the Indianapolis Star, Philadelphia police seized a 9 mm handgun from Marvin Harrison's SUV during a traffic stop on Wednesday evening. Harrison had a valid license for the gun, but had denied that he was in possession of the weapon when the police officer asked him about it.
No charges were filed, but as the Star points out, this isn't the first time Harrison and his guns have found trouble.
Harrison was a suspect in an April 2008 shooting in Philadelphia, but the local DA declined to press charges citing a lack of evidence. When she announced her finding in January 2009, then-DA Lynne Abraham refused to rule out prosecuting Harrison in the future.

Investigators said a gun owned by Harrison was used in the shooting.

A Philadelphia man, Dwight Dixon, later accused Harrison of shooting him. Dixon was shot again in July 2009 and died two months later. Current DA Seth Williams has called Harrison a person of interest in that case.
In the 2008 shooting (in which three people were injured), two of the victims said that Harrison had fired the shots, but he was never charged with anything due to lack of evidence. Dixon also said that Harrison had shot him, yet the receiver wasn't charged with anything then either.
Now Dixon is dead after being shot again and Harrison is driving around lying about having a gun in his SUV. If he had a valid license for the gun on him, why did Harrison lie to the police and tell them that he wasn't carrying the weapon?
I'm no Jessica Fletcher, but something doesn't add up here.