Five reasons Vick makes sense for the Eagles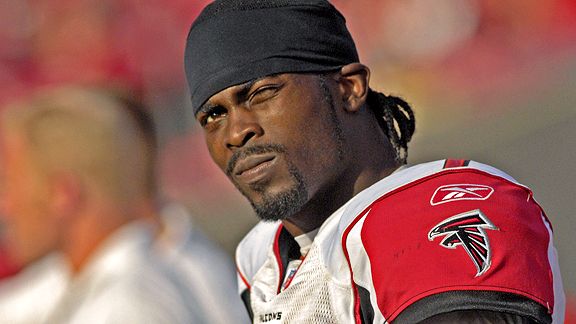 To the surprise of many, the Eagles went out on a limb and signed free agent quarterback Michael Vick to a one-year, $1.6 million deal with a $5.2 million team option for 2010. Below are five reasons why this move makes sense for Philadelphia.
1. The Eagles are going for broke this season.
This offseason, Philly traded a first round pick to Buffalo in exchange for Pro Bowl offensive tackle Jason Peters and also signed lineman Stacy Andrews. They also added playmakers Jeremy Maclin and LeSean "Shady" McCoy via the draft, so it's clear that the Eagles are stocking their roster with as much offensive talent as they can. Vick was once highly regarded as the best athlete in the NFL and at $1.6 million, Philly is willing to take the risk in hopes that they just added even more talent to their brimming roster.
2. The Eagles offer a solid support system.
The Eagles have always been a model organization and they wouldn't have made a move like this if they hadn't first consulted Tony Dungy (who is mentoring Vick) and weighed all of their options. Vick leaves a lot to be desired as a human being, but Andy Reid, Joe Banner and Tom Heckert must believe that he can turn around his life and are willing to take him in. Plus, one would assume that Vick will be on his best behavior and Reid isn't going to put up with an attitude. Another key to this situation is Donovan McNabb, who has the respect of his teammates and will certainly take some of the attention away from Vick's arrival.
3. Kolb's knee injury maybe worse than the Eagles are letting on.
While Vick doesn't pose a threat to McNabb's starting job, he does put pressure on backup Kevin Kolb, who was carted off the practice field at the beginning of the week after spraining his left knee. While reports state that Kolb should be fine, the signing of Vick may indicate that Philadelphia wants some insurance behind McNabb and Vick, despite his two-year playing absence, was the best QB on the market.
Of course, it's entirely conceivable that the Eagles were working on a contract with Vick before Kolb's injury, in which case maybe Philly just isn't that high on Kolb's development after two years. It's a shame to think that a team would give up on a 24-year old former second round pick after just two years (especially a quarterback), but maybe the Eagles just don't see much of a future in Kolb.