The good, bad and the ugly of the Bears signing Julius Peppers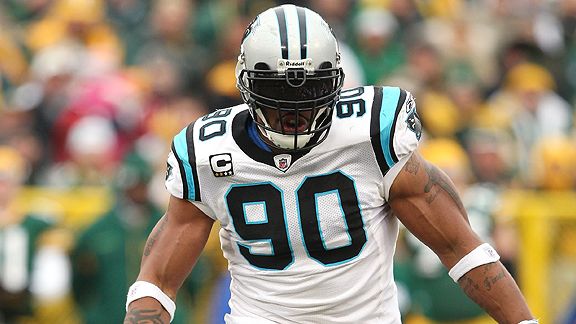 If you're a Chicago Bear fan, you're probably going through a wave of emotions right now after learning that your team just signed free agent Julius Peppers to a six-year deal. So allow me to play NFL physiologist for a moment and break down what the signing could mean for the Bears.
The Good:
Peppers is a freak – a true athletic marvel. He's averaged over 10 sacks a year in his eight-year career and racked up 25 QB takedowns in his past two seasons. Without question, the Bears needed to fill a massive void along their defensive line by adding a premier pass rusher, which they did by signing Peppers. He's someone whose mere presence alone will make his teammates (Tommie Harris anyone?) better around him, by freeing them up to make plays. He was the crown jewel of the 2010 free agency period and he gives hope to a fan base that has been utterly dejected after the Bears crashed and burned in 2009 despite having high expectations following the Jay Cutler trade. Along with the deal for Cutler, the Peppers' signing might also signal a new era for the Bears, one in which a once cheap organization will become more aggressive when it comes to acquiring new players.