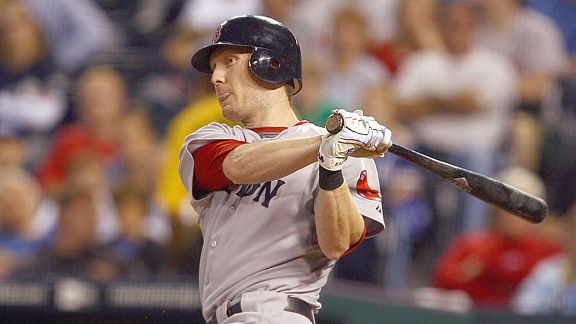 According to SI.com, the Mets have "tweaked" their offer to free agent Jason Bay to give him a possible five-year alternative and have jumped into the race for Matt Holliday.
Mets GM Omar Minaya and Bay's agent, Joe Urbon, spoke at length on Tuesday. Minaya is thought to have signaled a willingness to go to a five-year deal (at slightly lower dollars per year than the original four-year offer for close to $65 million), but with Bay still believed to be seeking a six-year deal from them, the Mets apparently have decided to dip back in on Holliday. The Mets, who are now believed willing to go to about $75 million for five for Bay, originally concentrated on Bay in the hope that they might be able to sign him quicker.

Minaya is expected to talk to Holliday's agent, Scott Boras, as soon as Wednesday. Mets people suggest there could be a trade option to fill their offensive gap, but it appears that Bay and Holliday are their two top targets to enhance their power.
SI.com also reports that the Mets are trying to wrap up a deal with catcher Bengie Molina, but that talks are at a standstill because Molina wants a three-year deal for as much as $20 million. But New York is only willing to do two years at $10 million for the 35-year-old backstop.
What's interesting about SI.com's report regarding Bay is that ESPN's Buster Olney says the Mets are currently at four years for the former Red Sox (not five) and that the club isn't actively involved in the Holliday sweepstakes.