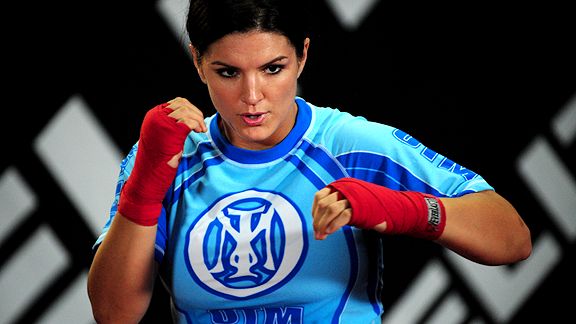 Here's a weekly rundown of MMA content from Ben Goldstein of CagePotato.com:
– Last Saturday at UFC 98, Lyoto Machida buried the last of his "boring" image by knocking out Rashad Evans in the second round and stealing his light-heavyweight title. We wondered if Machida and Anderson Silva had switched bodies, and if Machida's recent dominance means the light-heavyweight division is no longer "stacked."
– Instead of taking an immediate shot at Machida's shiny new belt, Quinton "Rampage" Jackson has agreed to coach the next season of The Ultimate Fighter opposite Rashad Evans; Machida will make his first defense against Mauricio Rua.
– Speaking of TUF, Wednesday's episode featured Team U.S. evening the score to 4-4 heading into the semi-finals, as the toothless Frank Lester got a callback as an alternate and outlasted Team U.K.'s "best guy."
– You may think you're a badass, but don't bring that attitude into Xtreme Couture or your ass will get "greenlighted."
– After a four-year absence, radio host/t-shirt designer/occasional fighter Frank Trigg is heading back to the Octagon. Is a reunion fight with Matt Hughes in the works?
– Gina Carano is a little doll, and we stared at MMA fighter Miesha Tate's booty for a while.
– DREAM.9 featured the sad MMA debut of Jose Canseco, and a middleweight championship main event that ended with blood and chaos. You can watch some videos here and here.
Posted in: Mixed Martial Arts
Tags: Anderson Silva, Frank Lester, Frank Trigg, Frank Trigg vs. Matt Hughes, Gina Carano, Jose Canseco, Matt Hughes, Miesha Tate, MMA, MMA rumors, Quinton "Rampage" Jackson, Randy Coutur, Rashad Evans, The Ultimate Fighter, TUF, UFC, UFC rumors, Xtreme Coutur