2009 MLB Preview: #2 Boston Red Sox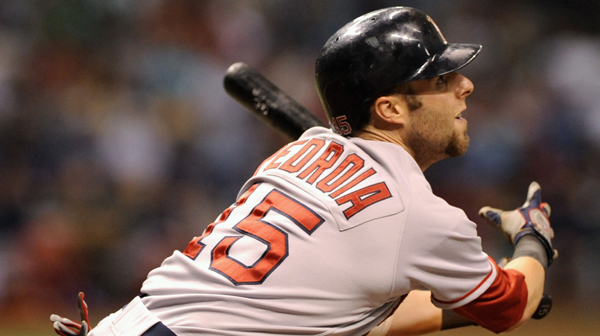 Click Here to see Previews of all 30 MLB Teams
Offseason Movement: The Red Sox made a slew of moves this offseason, including signing free agent starters John Smoltz and Brad Penny, as well as adding outfielders Rocco Baldelli and Brad Wilkerson. Boston also added pitchers Takashi Saito, Junichi Tazawa, Billy Traber, Ramon Ramirez, Miguel Gonzalez and Randor Bierd.
Top Prospect: Lars Anderson, 1B
Anderson was considered a top talent in 2006, but slipped to the 18th round of the 2006 MLB Draft because teams were worried about whether or not they could sign him. The lefty first basemen can hit for average and power, and has an excellent feel for the strike zone. He was named Minor League Offensive Player of the Year for the Red Sox in 2008 after clubbing 18 home runs and driving in 80 runs while hitting over .300. After spending most of the year in Single-A, Anderson has a while to go before he makes his MLB debut – especially considering the Red Sox are never out of contention these days. But he'll be a name to keep an eye on down the road.
The Big Question: Can the bottom of the lineup produce?
The Red Sox are absolutely stacked from head to toe and simply don't have any glaring weaknesses. But the bottom of the order is a bit of a question mark entering the season given Mike Lowell's health problems, Jed Lowrie's inexperience and Jason Varitek's poor 2008 production. Lowell seems to be fully recovered from offseason hip surgery, but he's yet to play back-to-back days this spring. Lowrie has been absolutely smoking hot this spring, hitting .462 with just three strikeouts in 39 at bats. But he's extremely young and will have to produce at the bottom of the order while Julio Logo continues to recover from knee surgery. Varitek just signed a one-year, $5 million contract after months of negotiations, but he's only batting .194 this spring and is coming off a 2008 season in which he hit just .220. Again, most clubs would die to have this bottom of the order and it won't be something that holds the BoSox back this season. But it is something worth mentioning.
Outlook: You're not going to find anything here that hasn't already been written about the BoSox elsewhere. Their starting lineup is chockfull of outstanding talent including youngster Jacoby Ellsbury, reigning AL MVP Dustin Pedroia, power hitters David Ortiz and Kevin Youkilis, as well as all-around quality bats in Jason Bay and J.D. Drew. The starting rotation is outstanding as well, headlined by a top three that consists of Josh Beckett, Jon Lester and Daisuke Matsuzaka, and rounded out by steady knuckleballer Tim Wakefield and former ace Brad Penny. The bullpen is also extremely deep and Jonathan Papelbon is one of the best young closers in the game, if not the best. The question will be whether or not guys like Penny, Mike Lowell and John Smoltz can stay healthy and whether or not Boston can battle with the Yankees and Rays all season in a tough AL East. Those questions won't be answered for a while, but the bottom line is that this club is once again a World Series contender.
Projection: 2nd AL East
Posted in: MLB
Tags: 2009 MLB Predictions, 2009 MLB Preview, AL East Predictions, Brad Penny, Daisuke Matsuzaka, David Ortiz, Dustin Pedroia, J.D. Drew, Jacoby Ellsbury, Jason Bay, Jason Varitek, Jed Lowrie, John Smoltz, Jonathan Papelbon, Kevin Younkilis, Mike Lowell, MLB Preview 2009