2009 College Football Picks & Predictions: Week 6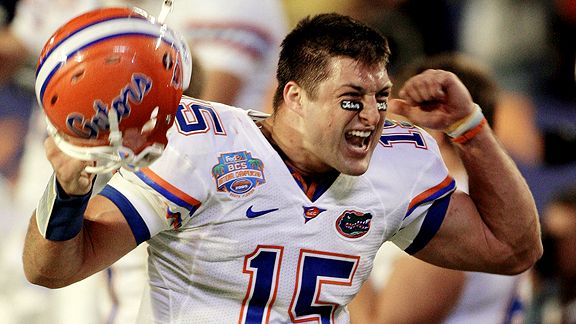 No. 1 Florida (4-0) at No. 4 LSU (5-0), 8:00PM ET
The Gators travel to Baton Rouge to take on the Tigers on Saturday night in college football's game of the week. Florida's 14-game winning streak is in jeopardy because quarterback Tim Tebow hasn't been medically cleared to play yet after suffering a concussion two weeks ago in a win over Kentucky. Another factor working against Florida is that LSU has won 32 straight Saturday night games and Baton Rouge has proven to be one of the more hostile environments in college football. But for betting purposes, something doesn't feel right about this point spread. Why is Florida a 7.5-point favorite on the road against a Tiger team that hasn't lost on Saturday nights in 32 consecutive tries and Tebow hasn't been cleared to play? LSU's offense has struggled so far this year and things won't get any easier this week against a Florida defense that is the best in the nation. The game might be tight for a while, but the Gators cover in the end.
Odds: Florida –7.5.
Prediction: Florida 24, LSU 14.
Boston College (4-1) at No. 5 Virginia Tech (4-1), 12:00PM ET
The Hokies have won two straight ACC title games against the Eagles coming into this game, but BC holds a three-game regular season winning streak over VA Tech. While the Eagles have surprised many pundits this year, they're likely to struggle this weekend in Blacksburg. VA Tech quarterback Tyrod Taylor continues to improve as a passer and is starting to build a lot of confidence. Boston College doesn't have the offensive weapons to match up with the a tough Hokie defense and the Eagles will struggle to contain Taylor for four quarters.
Odds: VA Tech –13.5.
Prediction: Virginia Tech 27, Boston College 13.