An argument against trading the farm (literally) for Halladay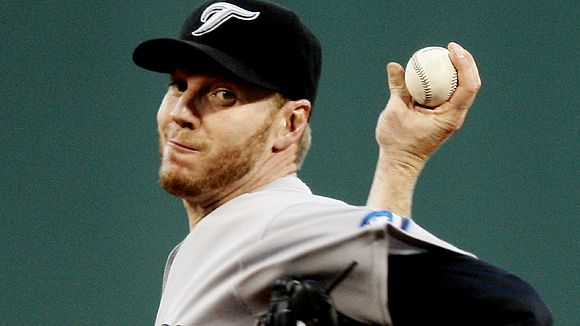 Let's say you're the GM of the Los Angeles Angels of Anaheim/Hermosa Beach/San Mateo, California. Your club is currently in a battle with the Texas Rangers (who have an outstanding lineup by the way) in the AL West and you learn that Toronto, at the very least, is listening to offers for ace Roy Halladay.
Roy Halladay!
You're beside yourself thinking of the possibilities of a starting rotation that features "the Doc," John Lackey, Jered Weaver, Joe Saunders and Ervin Santana. You think to yourself, "There's no way the Rangers will be able to handle a rotation like that. In fact, there's no way the Red Sox, the Yankees or even Moses himself could overcome that starting five!"
It's true – Halladay is a bad man. He currently sports a 10-2 record with a 2.79 ERA and a dazzling 1.09 WHIP. He would make any good rotation great and any great rotation into a World Series-caliber machine. He's that good and probably worth sacrificing future pieces for.
But considering Blue Jays' GM J.P. Ricciardi is probably looking for an overwhelming deal (assuming he really is considering trading Halladay and this isn't just one big media tease), is Halladay worth the price (both financially and in terms of prospects) for a year and a half? Remember, he becomes a free agent at the end of the 2010 season and given his age, he's going to want to test the market to play for a contender of his choosing.