Golfing legend offers Tiger a lesson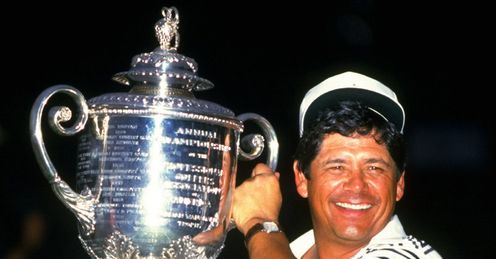 PGA hall-of-famer Lee Trevino believes he holds the secret to Tiger Woods regaining his dominance on the golf course. The Merry Mex has sent word through a mutual friend, Mark O'Meara, for Woods to contact him.
Here is Trevino's solution to Tiger's problems:
"Tiger needs to learn how to hit a power fade," said Lee Trevino, a five-time major champion. "If he learns how to drive the ball, he won't lose a tournament. He's got nothing to lose, just call me. Heck, I'd go see him; he wouldn't have to do nothing. Hank Haney knows what he's doing."

Trevino went on to add, "Haney helped Tiger a lot, but I'd like to sit down and have a session with Haney 'cause it looks like Tiger doesn't want me to help him. I'd teach him a power fade, a go-to shot. Everyone has to have a go-to shot. He used to win majors with his stinger go-to shot. Last week he didn't even look comfortable with a 3-wood on the tee; he was scared, trying to guide the ball."
According to his doctors, Tiger is ahead of schedule in his recovery from knee surgery. Having played very little competitive golf in the last eight months, Woods is having difficulty in regaining confidence in his swing. By playing at the Player's Championship this weekend, it will mark the first time he has played in consecutive events since returning to the PGA tour.