What kind of point guard is he?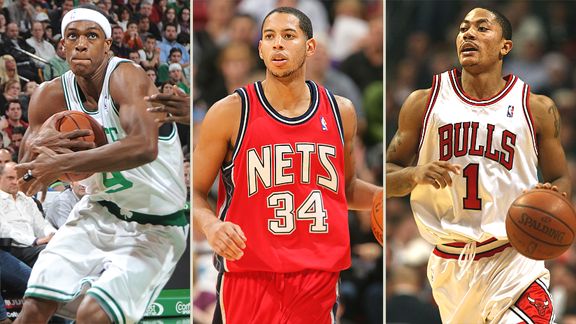 We hear it all the time. NBA analysts call one point guard "pass-first" and another "shoot-first." Or they say one guy is "turnover-prone" while another "takes care of the ball." But really, what makes a player a "pass-first" point guard? How carefree must he be with the ball to be considered "turnover-prone"?
Taking an analytical approach to these questions, I decided to bust out an Excel spreadsheet and try to come up with some answers. Below you'll see a graph that attempts to classify the top point guards in the league. But first, a little background…
I chose to categorize each player based on two stats. First, to determine if he's "shoot-first" or "pass-first," I calculated the shot-to-assist ratio for each player. The bigger the number, the more of a "shoot-first" mentality the player has. Second, to determine whether or not a player is "turnover-prone," I calculated each player's assist-to-turnover ratio. I thought about using turnovers per 48 minutes, but I like the idea of including assists so that playmakers are rewarded for the positive as well as the negative. Next, I calculated each player's Efficiency Per Minute (EPM) to see if there is any correlation between these other statistics and the overall efficiency of the player in question.
Posted in: NBA
Tags: Chauncey Billups, Chris Paul, Deron Williams, Derrick Rose, Devin Harris, efficiency per minute, EPM, Jameer Nelson, Jason Kidd, John Paulsen, Jose Calderon, Mo Williams, pass-first point guards, Player Efficiency Rating, Rajon Rondo, Ramon Sessions, shoot-first point guards, Steve Nash, Tony Parker, turnover-prone point guards