Seth Curry to transfer to Duke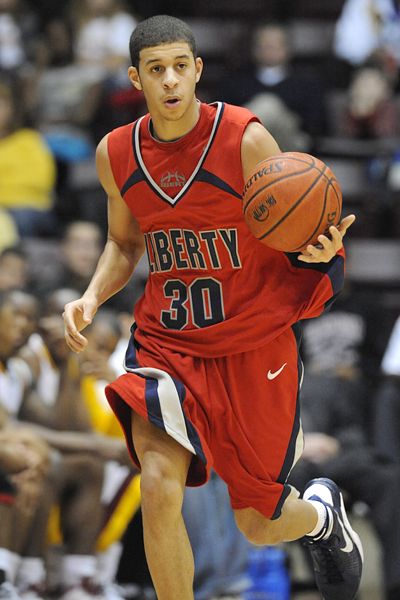 The one good thing about exiting the NCAA tournament early is that you can get a jump start on your recruiting. Mike Krzyzewski didn't waste any time landing one of the most promising transfer prospects, Seth Curry.
After spending several hours Sunday with Krzyzewski on the Duke campus, Curry — the nation's leading freshman scorer (20.3 points per game) this season at Liberty University — committed to play for the Blue Devils.

Under NCAA rules, Curry will not be allowed to participate next season but can begin play in the 2010-11 season.

"After spending five hours with coach K and his staff and hearing how highly they regard (Seth) and how they think he can help their program, it speaks for itself," father Dell Curry said Sunday evening.

"It seems like the right fit. Seth committed before he left."
Jon Scheyer will be back next year, but Gerald Henderson may not. Either way, Seth Curry will be able to fill one of the guard positions after he sits out a year. He and Elliot Williams would make a nice combination barring the arrival of a big-time recruit (John Wall?) that decides to stay more than a single season.