Report: Chan Gailey to become Bills next coach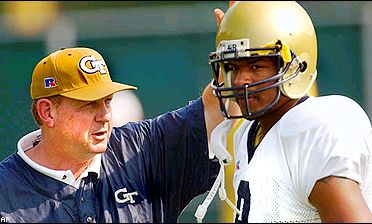 ESPN.com is reporting that the Bills could introduce Chan Gailey as their next head coach as soon as today.
The Bills are said to be impressed with how Gailey has brought teams to the playoffs with quarterbacks such as Mike Tomczak, Kordell Stewart and Jay Fiedler. In fact, Bill Cowher — whom the Bills had been courting to replace the fired Dick Jauron — highly recommended Gailey to the Bills.

Cowher planned to make Gailey his assistant head coach/offensive coordinator if he came back. Gailey has coached in four Super Bowls and has had his teams go to the playoffs in 11 of his 15 NFL seasons.
If I were a Bills fan, this would be my concern. Gailey has a sharp, creative offensive mind and likes to mix things up to keep defenses guessing. But the reason he was fired in Dallas was because he failed to play to the strengths of his personnel (i.e. Troy Aikman and Emmitt Smith). His play calling would either be too radical or too conservative, which doesn't bode well for a Bills team that is short on talent and needs a disciplined approach on both sides of the ball.
Of course throughout his career, none of his teams finished below .500 and most of his teams won 10-plus games. He's a good football coach and knows what it takes to win, so maybe Buffalo did make the right choice. Time will tell obviously.