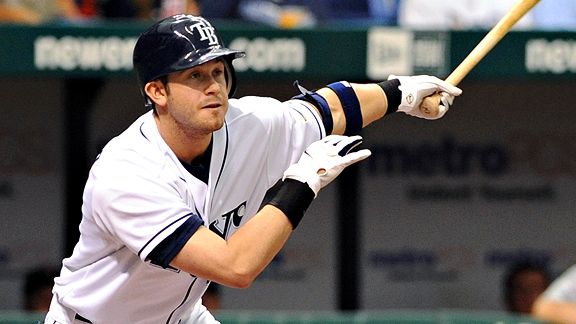 There's a different feel to baseball again – a good feeling.
Yeah, I know – there are probably still plenty of players who are cheating. But at least the league is (finally) making somewhat of an effort to clean up its image and for that, we as fans have hope that maybe someday the game will be juice-free again.
Those who have watched their fair share of baseball this season should be reveling in how the game is getting younger again. Instead of teams waiting for dingers in order to score runs, clubs are bunting, stealing and manufacturing scoring opportunities – the way the game is supposed to be played.
After watching how the Rays won last season, more and more teams are building their rosters by developing home grown talent rather than signing big-name free agents (save for the Yankees, of course) and it's making the game exciting again. An onus has been made on youth and speed and for the first time in quite a while, baseball is once again a young man's game.
That said, I've decided to have a little fun by constructing an entire 25-man baseball roster (I've named the team "Team Youthful Exuberance") by using only players who are 25 years of age and younger. Rules and guidelines for the roster are below so enjoy and as always, feel free to make an argument for any players that I might have missed.
Posted in: MLB
Tags: Adam Jones, Andrew Bailey, Best young MLB pitchers, Best young MLB players, Best young MLB position players, Best young MLB relievers, Best young MLB starters, Brian McCann, Chad Billingsley, Cole Hamels, Daniel Bard, Dustin Pedroia, Evan Longoria, Hanley Ramirez, Jacoby Ellsbury, Jeff Samardzija, Joakim Soria, Joe Mauer, Joel Zumaya, Jonathan Broxton, Jose Reyes, Justin Upton, Miguel Cabrera, MLB All-25 and Younger Team, Nick Markakis, Prince Fielder, Ryan Braun, Ryan Perry, Tim Lincecum, Yovani Gallardo, Zack Greinke