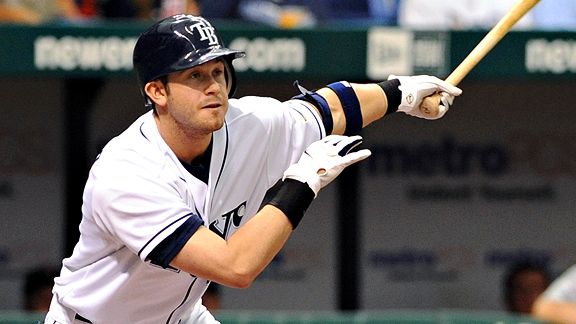 There's a different feel to baseball again – a good feeling.
Yeah, I know – there are probably still plenty of players who are cheating. But at least the league is (finally) making somewhat of an effort to clean up its image and for that, we as fans have hope that maybe someday the game will be juice-free again.
Those who have watched their fair share of baseball this season should be reveling in how the game is getting younger again. Instead of teams waiting for dingers in order to score runs, clubs are bunting, stealing and manufacturing scoring opportunities – the way the game is supposed to be played.
After watching how the Rays won last season, more and more teams are building their rosters by developing home grown talent rather than signing big-name free agents (save for the Yankees, of course) and it's making the game exciting again. An onus has been made on youth and speed and for the first time in quite a while, baseball is once again a young man's game.
That said, I've decided to have a little fun by constructing an entire 25-man baseball roster (I've named the team "Team Youthful Exuberance") by using only players who are 25 years of age and younger. Rules and guidelines for the roster are below so enjoy and as always, feel free to make an argument for any players that I might have missed.
Rules, Guidelines & Notes:
– Any player that turned the age of 26 before April 5, 2009, which was Opening Day for the 2009 MLB season, was considered ineligible. Therefore, two current 26 year-olds (Joe Mauer and Miguel Cabrera) are eligible for this team because they didn't turn 26 until after the April 5 deadline.
The reason for the deadline was to squash any debate about what players were and weren't eligible for the team based on when they turned 26.
– Players can be moved from their real MLB positions, but within reason. For example, I can't move Evan Longoria to catcher to free up a spot at third base for a player like Ryan Zimmerman, but I can move Justin Upton to left field even though his natural position is right.
– Starting pitchers are starting pitchers and relief pitchers are relief pitchers. In efforts not to stack my pitching staff with all starters, I couldn't make a starter a relief pitcher. However, closers are considered relief pitchers, so I can have multiple closers if I choose.
– The roster numbers are of that of a major league roster: (2) Catchers; (6) Infielders; (5) Outfielders; (5) Starters; (7) Relief Pitchers. (25 total.)
Owner: George Steinbrenner. If anyone was worried about how we'd pay for all of these contracts, fear not – Big Stienny is here. Dude blows his nose with hundred dollar bills.
Manager: Joe Torre. This club needs a father figure to keep all of these young players in line. The only problem is that we had to give Torre a truckload of money in order for him to agree to work with Steinbrenner again.
General Manager: Anthony Stalter. Why? Because I constructed this f'n team – that's why. Theo Epstein who?
Now, without further ado, I give you: Team Youthful Exuberance.
Roster:
Catchers (2): Joe Mauer (26, Twins); Brian McCann (25, Braves)
At first, I had McCann penciled in as the starter and Orioles' top prospect Matt Weiters backing him up, but then I stumbled upon this beautiful date in history: April 19, 1983, which is Mauer's birthday. Even though he's 26, he qualifies for this team because he was 25 on April 5, which is my made up deadline. With Mauer behind the dish, TYE (Team Youthful Exuberance) has a player that can hit for average and power, as well as someone that can take charge of a stacked pitching staff. It's almost unfair that a player as good as McCann has been delegated to backup duty, but if Mauer's back starts acting up again, then TYE has one hell of a replacement.
Infield (6): Evan Longoria (23, Rays); Hanley Ramirez (25, Marlins); Dustin Pedroia (25, Red Sox); Prince Fielder (25, Brewers); Jose Reyes (25, Mets); Miguel Cabrera (26, Tigers)
Look at that infield and tell me the hair on your ass doesn't stand up with excitement. Longoria might be the one player TYE builds its entire roster around with his outstanding ability to hit for average and power. Ramirez is another player who can hit for average and drive in runs, all while swiping a fair amount of bases as well. It's hard to argue against Pedroia being TYE's starting second baseman given he's the reigning AL MVP and we're ecstatic to add his speed at the top of the lineup, too. TYE has options at first base in Fielder and Cabrera, the latter of which qualifies for the team because of his birthday (April 18, 1983). Depending on who gets the nod at first, the other can DH given that both players have a tremendous amount of power. Even though he's been hurt most of the real season and needs to work on not running into outs while on the base paths, we figure Reyes is a tremendous middle infield addition who has loads of speed and adds to the overall athleticism of the club. Don't forget that Cabrera can also play third base if Longoria needs a day off, so this club has options.
Outfield (5): Adam Jones (23, Orioles); Jacoby Ellsbury (25, Red Sox); Justin Upton (21, Diamondbacks); Nick Markakis (25, Orioles); Ryan Braun (25, Brewers)
The outfield position was incredibly difficult to pare down to just five players, because there are so many great young OFs to choose from in MLB. But in the end, we chose as many five-tool players that we could and we're happy with the results. Jones is quickly emerging as one of the best young outfielders in the game, Ellsbury gives us a true leadoff hitter and a great defensive centerfielder, while Justin Upton is proving at age 21 that his potential is sky high. Markakis is struggling a bit this year with his average, but he has one of the better outfield arms in baseball and while Braun can be downright brutal defensively at times, it's hard to pass up on a guy that can hit for a .300 average all while driving in 100-plus runs and blasting 30-plus dingers. This outfield is loaded with hitters that can hit for average, that have a good amount of pop, can run and also play some quality defense (save for Braun).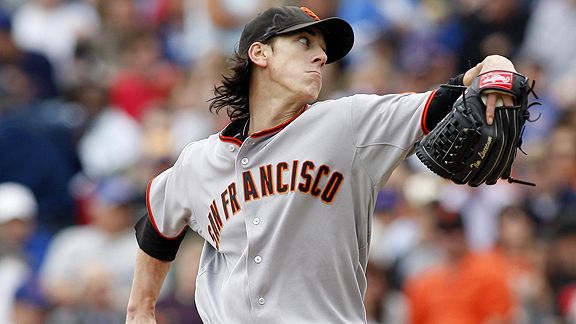 Starters (5): Tim Lincecum (24, Giants); Cole Hamels (25, Phillies); Zack Greinke (25, Royals); Chad Billingsley (24, Dodgers); Yovani Gallardo (23, Brewers)
Before I discuss the starters I did choose, here are some of the names that I had to pass on: Jon Lester, Max Scherzer, Jair Jurrjens, John Danks, Johnny Cueto, Edwin Jackson, Rick Porcello, Josh Johnson, Chris Volstad, Clayton Kershaw, Joba Chamberlain, Zach Duke, Matt Cain, Felix Hernandez, Matt Garza and David Price. It killed me to pass on Johnson, Kershaw, Chamberlain and Hernandez specifically, but in the end I chose the best five in terms of ERA, WHIP and strikeout potential. With so many great names to choose from, I know I'm going to get some backlash for who I passed on, but Lincecum is a freak of nature, Greinke has been absolutely phenomenal this season (although I'll admit that had I done this at the beginning of the year, he wouldn't have made the starting five) and Billingsley has been lights out. Hamels has struggled a bit with his ERA and he can be inconsistent at times, but his performance in last year's postseason speaks for itself. I'm projecting a bit with Gallardo, but I would have been doing the same with Kershaw, Johnson and Chamberlain, so I feel good about the decision to go with the 23-year-old Brewer.
Relievers (7): Joakim Soria (25, Royals); Jonathan Broxton (24, Dodgers); Jeff Samardzija (24, Cubs); Joel Zumaya (24, Tigers); Andrew Bailey (25, A's); Daniel Bard (23, Braves Red Sox); Ryan Perry (22, Tigers)
Pick your poison with this bunch; Soria, Broxton and Bailey can all close games, while Zumaya would make an outstanding setup man. The only issue I have with this group is whether or not any of them can come in for long relief if one of the starters gets rocked and I'm projecting a ton with Samardzija, Bard and Perry. Either way, this relief staff is chockfull of guys that can throw absolute cheddar and the thought process is that the starting pitching will go deep into most games anyway, so why not build the back of the rotation with 7th, 8th and 9th-inning arms?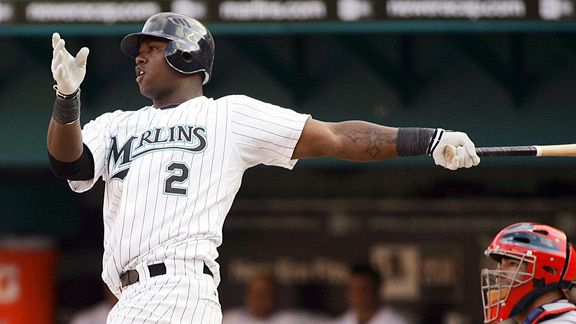 Projected Lineup:
1. Jacoby Ellsbury, CF
2. Dustin Pedroia, 2B
3. Evan Longoria, 3B
4. Prince Fielder, DH
5. Miguel Cabrera, 1B
6. Joe Mauer, C
7. Hanley Ramirez, SS
8. Ryan Braun, LF
9. Justin Upton, RF
Obviously you can switch around a lot of these hitters, but it's pretty sick when Hanley Ramirez is your seventh hitter and Ryan Braun is eighth. Not too mention the bench still has Adam Jones, Jose Reyes, Brian McCann and Nick Markakis sitting on it. Sick.
Starting Rotation:
1. Tim Lincecum
2. Cole Hamels
3. Chad Billingsley
4. Zack Greinke
5. Yovani Gallardo
The lack of lefties scares me a bit, which makes me question whether or not I should go with Clayton Kershaw and drop Gallardo…no, no – Gallardo is staying. But I do love Kershaw…no, Gallardo – final answer.
Team Youthful Exuberance: Go F yourselves Yankees and Red Sox.
Posted in: MLB
Tags: Adam Jones, Andrew Bailey, Best young MLB pitchers, Best young MLB players, Best young MLB position players, Best young MLB relievers, Best young MLB starters, Brian McCann, Chad Billingsley, Cole Hamels, Daniel Bard, Dustin Pedroia, Evan Longoria, Hanley Ramirez, Jacoby Ellsbury, Jeff Samardzija, Joakim Soria, Joe Mauer, Joel Zumaya, Jonathan Broxton, Jose Reyes, Justin Upton, Miguel Cabrera, MLB All-25 and Younger Team, Nick Markakis, Prince Fielder, Ryan Braun, Ryan Perry, Tim Lincecum, Yovani Gallardo, Zack Greinke