Correcting Bill Simmons, Part 3: Bill is at it again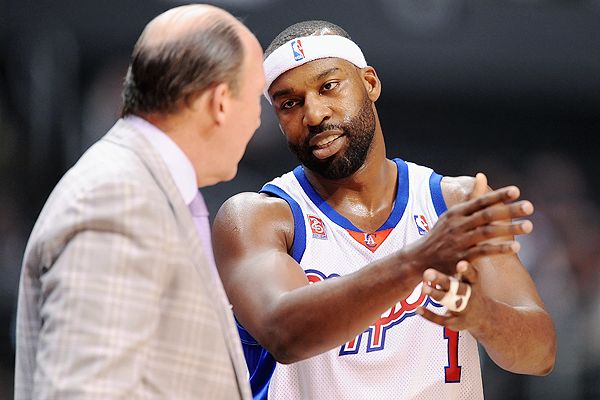 "The Sports Guy" is killing me. He's at it again, harping on players that take too many three pointers even though they aren't accurate from behind the stripe. I've already gone through this once, about a year ago, after Simmons slammed Tracy McGrady from shooting too many threes. Now, in his otherwise fine "Dumbleavy" diary/column, Bill's targets are Baron Davis, Zach Randolph and…gulp…LeBron James.
7:35: LeBron bricks a 3-pointer that leads to Thornton's fast-break dunk. Clips by 17, timeout Cavs. Let the record show that (A) LeBron is a 32.5 percent career 3-point shooter, (B) he went 0-for-6 in this particular game and (C) he should be fined every time he takes one.

6:54: Speaking of guys who should never shoot a 3, it's Baron Davis! He just bricked one. If he told you that he's a 32.3 percent career 3-point shooter and averaging 29.5 percent this season, then I told you that he takes five per game, would you believe me? You probably wouldn't, right?

4:35: Randolph (aka Z-Bo) sinks an open 3 that he never should have taken because he's a career 28.9 long-distance shooter. Maybe we should make it like a driver's license — if you dip under 35 percent through 250 career attempts, you're suspended from shooting 3s for a year?
Coaches live with guys shooting in the low 30's from long range because…well…the shots are worth an extra point. It's (almost) that simple.
LeBron is shooting 33.1% from long range on the season. He's shooting 53.6% from two-point range. For argument's sake, let's say that for 100 straight possessions, LeBron launches a three every time down the court. If his numbers bear out, he's going to make 33 of them, scoring 99 points. That's 0.99 points per possession. Now, let's say he shoots a two-pointer for 100 straight possessions. He's going to make 54 of them, so he'll score 108 points on 100 possessions, or 1.08 points per possession.