Bengals next up for "Hard Knocks" series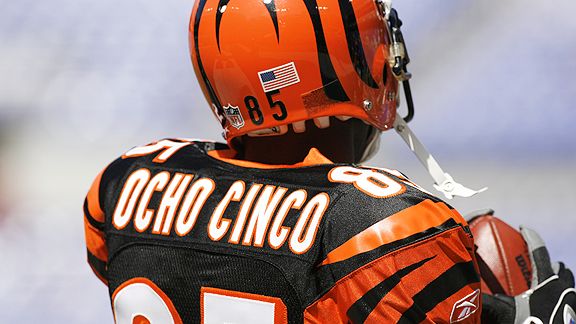 HBO chose to film the dysfunctional Bengals for its next installment of "Hard Knocks."
The cable channel and NFL Films chose one of the league's least-successful teams of the last 18 years for its next "Hard Knocks" training camp series. Last year, the Dallas Cowboys were the ones followed through training camp.

HBO started the program in 2001 with the Baltimore Ravens. Bengals coach Marvin Lewis was the defensive coordinator in Baltimore then, so he's familiar with how it works. Still, television executives had to do some arm-twisting to get the team to go along.

The Bengals have only one winning record since 1991, when owner Mike Brown took over. One intriguing subplot will be how Brown, who shies away from cameras, comes across in the episodes. Brown didn't attend a news conference about the show.
If there's a better fit for "Hard Knocks", I'm hard pressed to think of it. Having the opportunity to be filmed on a daily basis should make Chad Ocho Cinco's day and maybe get him to stop crying (literally) about wanting to get traded.