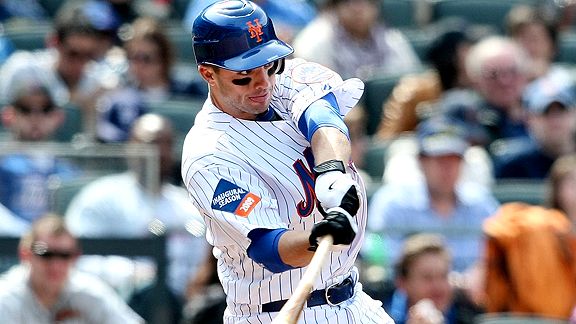 So far, one of the biggest mysteries of the 2009 MLB Season has to be the play of the New York Mets, who I would estimate is the most frustrating team to watch on a nightly basis.
Case in point, last night they had the go-ahead run taken off the score board in the top of the 11th in L.A. because Ryan Church missed third base. And he didn't just miss third base by a step – he missed it by a good mile and a half. Then in the bottom half of the inning, first baseman Jeremy Reed air-mailed a throw home trying to cut down the winning run with bases loaded and the Dodgers managed to beat the Mets 3-2 despite being out hit 11 to 5.
Also in that crucial 11th inning, outfielders Carlos Beltran and Angel Pagan let a routine fly ball hit the ground, which put runners on second and third with no outs. Three batters later is when Reed decided to play catch with a fan in the stands instead of nailing the running at home, which would have given the Mets two outs and a chance to get out of the inning.