2010 Fantasy Baseball Rankings: Second Basemen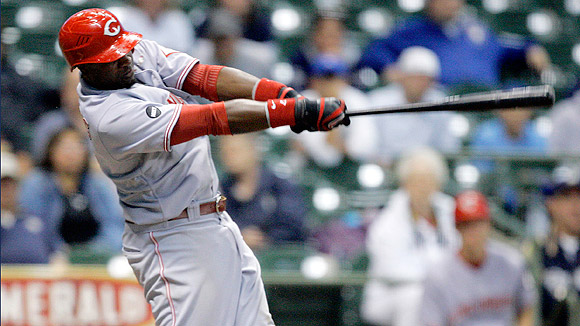 All 2010 Fantasy Articles | 2010 Position Rankings
Stop us if this scenario has ever played out during one of your drafts: You're in the first round and Chase Utley comes off the board. With so many good players available at other positions, you don't even blink an eye. But then Ian Kinsler is taken a few rounds later and then maybe even Brandon Phillips or Robinson Cano are selected and all of a sudden you start to feel the second basemen death grip on your shoulder.
"No problem," you think to yourself. "I'll just address other positions and figure out second base later. After all, what's the difference now? The production will be roughly the same for anyone I draft from here out, so I might as well wait."
The problem with that mindset is that you're probably passing on players that are essentially locks for certain stats. Once those players come off the board, you run the risk of suffering through major bouts of inconsistency (think Dan Uggla) or unspectacular production (think Jose Lopez) at the second base position.
If you miss out on Utley or Kinsler, we recommend snagging one of these four second basemen and reaping the benefits of what should be locks for certain stats. These four might not give you the same production as Utley or Kinsler, but they're safer bets to than '09 heroes Aaron Hill and Ben Zobrist, who may not duplicate the success they had last year. We know they look like locks, but we value the four players below more.
(Side note: Depending on what stat you're looking for, these four players might be interchangeable, so don't get too hung up on where we have them ranked. They're all solid options at second base.)
Brandon Phillips, Reds
Phillips has produced three straight 20/20 seasons and chances are, he'll accomplish that feat again this year. If you're hoping he'll slug 30 home runs and steal 30 bases this season, you're expectations are probably too high. But getting 20 dingers and 20 steals from your second baseman is nothing to scoff at. Phillips often gets overlooked because of his batting average, but at .275 he's right around the league average – if not better. Plus, he should drive in 90-plus RBI again this year and score 80-plus runs. What else are you looking for out of your second baseman?