Was Favre-deadline story made up?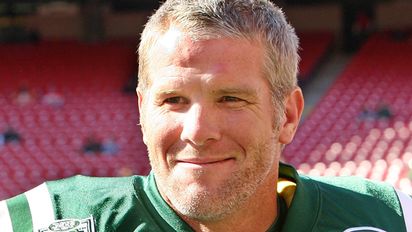 On Monday, ESPN.com released a report that stated that the Vikings had given Brett Favre an ultimatum and a deadline of this week to tell them whether or not he wants to play next season.
But according to Sirius NFL Radio host Pat Kirwan, the story is untrue and Kirwan even went as far as to say it was made up.
Here's the conversation between Kirwin and his co-host Tim Ryan today.

Kirwan: "I heard you talking about Brett Favre, every show has been talking about him. I've got a couple of things to say. First off, let me make sure I'm clear on this to everyone who is listening. There is no deadline for Brett Favre to come in by Friday. There is zero deadline. The story was made up, it's not true and trust me on that."

Ryan: "I still think he's coming July 15. By then he'll be signed up for the Minnnesota Vikings. ESPN calling it shoulder surgery, the biceps tendon attaches to a point up on the shoulder, did have that thing cleared out. We've been talking about it for a couple of months. That if he had the surgery he was coming back. It's clear Favre's on his way to Minnesota."

Kirwan: "Favre is on his way to Minnesota and it may be around July 15. It might be earlier. Remember how we said [that] first Step 1 is he healthy enough to play? He's in the process of having that resolved. Step 2, get a contract done. We don't think that's going to be a problem either so the first two hurdles are going to be easy to fly over and then come in and be part of this program. With the OTAs winding down, and maybe that's a good thing because he's not ready to throw, and all the business that goes on with football. Maybe it's better if he comes in at a quiet period of time and gets ready to roll. But I think you're right on it, I think he's on his way in. Friday may come and Friday may go and it will have nothing to do with him in a purple uniform."
I wrote yesterday how I thought if the Vikings did set a deadline of this week, that it was a little premature. I highly doubt ESPN made the story up, but obviously something isn't right here. When you go on ESPN.com, their story is still at the top of the page, so clearly they're sticking to the report.
It'll be interesting to see how the rest of the week plays out.