Favre has surgery, but will he play?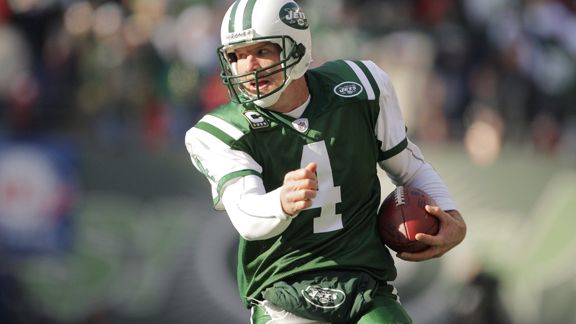 According to a report by ESPN.com, Brett Favre underwent arthroscopic surgery to repair a torn biceps in his throwing arm, but it's still unclear at this point if he'll comeback this season.
A month ago, Favre tried some non-surgical procedures in efforts to get back onto the field this season. He had cortisone injections and also tried exercise therapies that included weight lifting in efforts to release the damaged tendon naturally. But neither worked because he was still having trouble in throwing sessions and that's why he opted to have surgery.
If the surgery worked and he's able to throw at or near 100% without any pain, he's expected to come back. But if he were still limited after testing the arm, then his most recent comeback would appear to be dead in the water.
One thing is for sure: Favre wants to come back. He wouldn't have gone through all this trouble if he didn't have intentions of playing. But the problem (outside of whether or not he can still throw the ball without pain) is that the Vikings want to see him throw in one of their camps. They wrap up their OTA sessions this week, so that means if they're going to sign him, it'll be before training camp starts in another month.
It's a waiting game now; if Favre can throw without pain, then the Vikings will probably sign him and get him into camp. If he's still having trouble throwing, then his comeback will be derailed, possibly forever. It's all on Favre's biceps now. (Or so it would appear.)