2009 NBA Preview: Pacific Division
This year, we're doing a division-by-division preview with quick-hitting analysis for every team in the league. If a franchise is a legitimate championship contender, I'll focus on what stars have to line up for a title run. If a team is a playoff "also-ran," I'll identify the weaknesses that have to be shored up via trade, free agency or draft over the next couple of seasons to make it a contender. If a team is likely to miss the playoffs, I'll take a look at the salary cap, and provide a blueprint for how the team should proceed in the near future to get back in the postseason. At the end of each divisional preview, I'll provide some (random) thoughts for the fantasy hoopsters out there.
For each division, I'll pick the order of finish. You'll also see the team's league-wide preseason rank in parenthesis. Be sure to check back over the course of the next couple of weeks for previews of each division.
Los Angeles Lakers (1)

The biggest obstacle for the Lakers this season is Ron Artest. This may sound odd, but the franchise is rolling the dice that Ron-Ron can behave for another season. They gave up on the quietly improving Trevor Ariza and made a big move to add the unruly Artest to the roster. This is risky, especially for a team coming off an impressive title run. Why fiddle with your chemistry like that? Well, GM Mitch Kupchak is well aware that the Lakers aren't getting by on chemistry. They are a group of very talented players, held together loosely by Phil Jackson's thoughtful approach and Kobe Bryant's will to win. In other words, chemistry may not matter to the Lakers, because it's a by-product of winning. (For most teams, it's the other way around.) There's no doubt that Artest brings a lot to the table, but he's the biggest change from last season, so if the Lakers take a step back, he'll probably get the blame. Meanwhile, it appears that the big lineup question surrounds the Lamar Odom/Andrew Bynum quandary, but the truth is that Bynum's game has not developed enough to demand that he be on the floor in crunch time. Odom can shoot (albeit, only a little) and is a terrific ball handler/passer, so Jackson knows that he can better space the court than Bynum can. When both Bynum and Pau Gasol are on the floor, the lane gets clogged and Kobe can't find driving lanes, so look for Odom to get the edge in minutes again this year. But back to Artest — assuming he accepts a reduction in his offensive role, the Lakers are the odds-on favorites to once again represent the West in the Finals.
Phoenix Suns (17)

The Suns took a wrong turn back in 2008 when they made the bold (but ill-advised) move to trade Shawn Marion for Shaquille O'Neal. That summer, they let Mike D'Antoni get away and tried to use a slower style that would benefit Shaq. The Suns have been on the slide ever since. Let's not forget that in the 2007 Playoffs, Phoenix was a couple of bench-clearing suspensions away from upsetting the eventual-champion Spurs. Why not keep that team together for one more run? Anyway, not much is expected from this year's Suns, whose best players are Steve Nash, a 35 year-old point guard that can't defend in the half court, and Amare Stoudemire, a 6'10" man-child who doesn't really want to play for the Suns. This looks like a team that's rebuilding, but doesn't even know it yet. They still have enough talent to make the postseason, but they aren't going anywhere.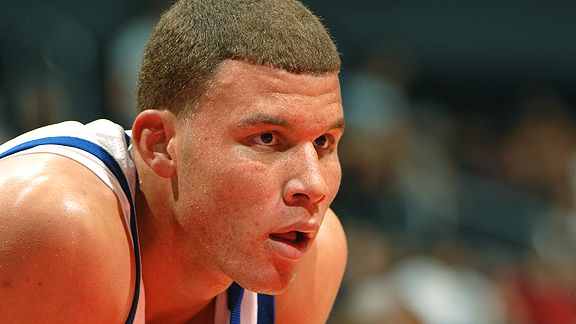 Los Angeles Clippers (23)

Poor Baron Davis. He was supposed to join Elton Brand in L.A. until Brand pulled…um…an Elton Brand and signed with Philadelphia instead. However, things are looking up. The Clippers won the lottery and the right to draft probable ROY Blake Griffin, and they somehow found a way to get rid of Zach Randolph's anchor of a contract. (Just what was Memphis thinking?) The Clips are now in position to be a player in 2010 free agency and have a good nucleus of Griffin and Eric Gordon to build around. As for this year, it's not going to be pretty. But Griffin is an upgrade over Randolph, so if their key players can stay healthy, the Clippers will be competitive. Just don't expect them to go anywhere with GM/HC Mike Dunleavy leading the way.
Golden State Warriors (26)

Ah, what promise the Warriors once held. Remember when they upset the Mavericks in the first round of the playoffs? That seems like a long time ago. Baron Davis is gone, Monta Ellis is grumpy and Stephen Jackson wants out. Still, there is a lot of talent here, and if HC Don Nelson can somehow find a way to make it work, the Warriors are capable of winning 40 games. But right now, this franchise just looks dysfunctional, which is why Stephen Curry and Ricky Rubio didn't want to work out before the draft. Curry drew the short straw, but he should make for an exciting backcourt mate with Ellis given a favorable matchup. However, the guy to watch is Anthony Randolph, who appears to be the only untouchable player on the roster. He's averaging 14/9 in 29 minutes in the preasason, and I'd expect those numbers to rise as he consistently sees starter's minutes. Also keep an eye on Anthony Morrow, who is averaging better than 22 ppg in the preseason and is absolutely killing people from long range. From a salary cap standpoint, the Warriors won't have any financial flexibility until the summer of 2011, but they have the pieces to make a big splash via trade if they choose to do so.
Sacramento Kings (30)

The young Kings suffered a setback when starting small forward Francisco Garcia broke his hand in a freak balance ball accident, so the season isn't getting off to a very good start. Sacramento went with Tyreke Evans in the draft and is now building around a backcourt that also features Kevin Martin. The Kings' payroll is only around $40 million for the next three years, so they can become a player in free agency if they choose to do so. Considering Garcia's injury, the signing of Andres Nocioni looks pretty good and he should provide a steady veteran presence on the wing. With Jason Thompson at power forward and Spencer Hawes at center, the Kings are very, very young, and they're going to struggle mightily to win games this season.
Fantasy Thoughts: The Lakers are likely to use a three-headed monster at point guard again. Derek Fisher is the wily, but fading vet, Jordan Famar is (was?) the heir-apparent and Shannon Brown is the crowd favorite…Channing Frye is now the starting center in Phoenix and should be able to post 14/7 if he gets 30+ minutes per game…Looking for a couple of sleepers in the Bay Area? Look no further than Anthony Randolph and Anthony Morrow. Randolph tore up the summer league and is averaging 14/9 in the preseason, while Morrow is a long-range sniper who hit almost 47% of his three-point attempts last season…Even though the Kings will be bad, that doesn't mean they should be ignored in fantasy hoops. Kevin Martin, Tyreke Evans, Spencer Hawes and Jason Thompson are all likely to post good numbers, and Andres Nocioni is a sleeper now that Francisco Garcia is sidelined for four months with a broken hand.