Fired coordinator takes shot at Jauron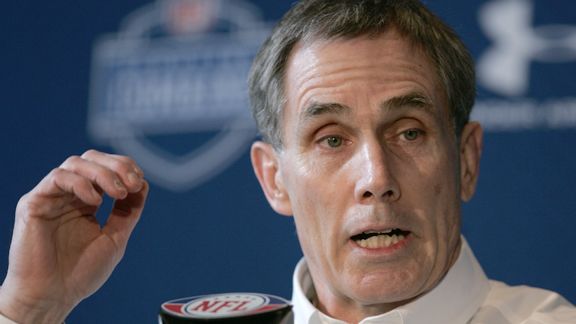 Following his firing over the weekend, former Bills offensive coordinator Turk Schonert took a parting shot at head coach Dick Jauron.
"He wants a 'Pop Warner' offense," Schonert said in a phone interview with WIVB. "He limited me in formations, and limited me in plays. He's been on my back all offseason."

Both quarterback Trent Edwards and receiver Lee Evans supported the move after the team returned to practice Sunday to start preparing for its season opener at New England on Sept. 14. Both indicated players had voiced their concerns about the offensive sputters to coach Dick Jauron, who ultimately made the decision to fire Schonert on Friday.

"I think everybody had concerns about it," Evans said. "I think the basis of it was that things weren't getting done the right way. And that was the cause of the change."
Well that's a good way to get yourself hired by another team, Turk – burn down bridges. The Bills offense has been anemic this preseason and if the players support the move, then it's hard to criticize Jauron for his decision to let Schonert go.