White Sox might shut down Peavy for 2009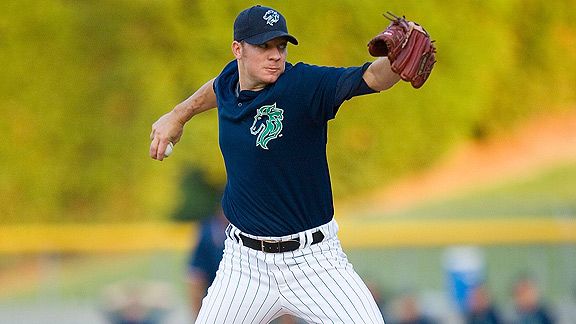 The White Sox are considering shutting down Jake Peavy for the rest of the 2009 season at the risk of further injuring his elbow.
"Believe me, if we fall more and I don't think deep inside my heart and my guts that we have a chance, I will tell [general manager Ken Williams and pitching coach Don Cooper] to just shut him down and wait for next year," manager Ozzie Guillen said. "I am honest with myself. It's funny, because you can tell the fans anything you want. But when you go to sleep and think about how good you are or how bad you are, you're not lying."

Time could be against Peavy because the minor-league regular season ends Monday. Double-A Birmingham will advance to the playoffs, so that could be Peavy's option if he recovers in time to pitch in a minor-league game.
Even though it would be disheartening for fans to see the White Sox's new toy shut down without making his Chicago debut in '09, it would be the right move. The Chi Sox are currently 7 games back of the Tigers in the AL Central and it isn't worth risking injury to Peavy when he'd only pitch in three or four games anyway.
Shut it down.