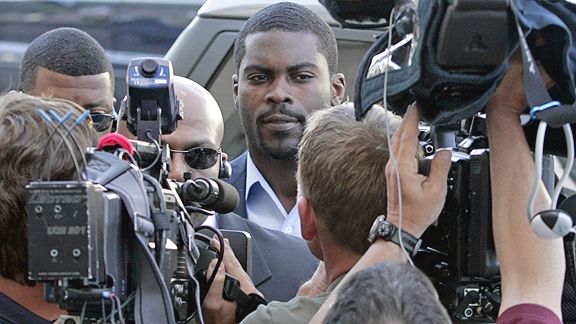 While appearing on ESPN Radio's "Mike & Mike In The Morning" on Tuesday, former NFL head coach Tony Dungy indicated that free agent quarterback Michael Vick could be signed sometime this week.
Said Dungy: "I think something's gonna happen this week."

Dungy also explained that his comments from Sunday night's Hall of Fame game broadcast on NBC regarding the level of interest in Vick arises from the fact that a dozen NFL coaches have called Dungy for input on Vick.

Dungy said that Vick needs to "get with a football family," and that the sooner it happens, the better off Vick will be.
We'll see. Teams have only been in training camp for a little over a week, so general managers and coaches are still trying to figure out what they have on their rosters. Given the baggage that Vick will carry with him, teams aren't going to just take a flier on him without considering how he could fit into their offense.
Regular readers know that I maintain the notion that the Seattle, Oakland and San Francisco are the most likely destinations for Vick.