Getting better or getting worse?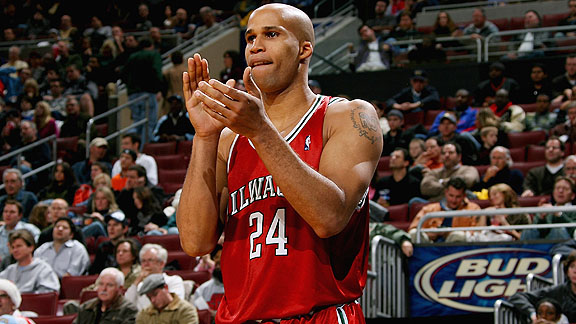 The NBA offseason is about getting better. Players are (or should be) in the gym, working on their games, getting stronger, running faster, whatever. Meanwhile, general managers try to draft well and make some moves in free agency that will help their respective teams make that jump to the next level.
There's an old Beatles song, "Getting Better," that goes…
I've got to admit it's getting better
A little better all the time (It can't get no worse)
I have to admit it's getting better
It's getting better since you've been mine
Now Paul McCartney and John Lennon were talking about a girl, but those lyrics could easily be applied to an NBA team during the summer. With that in mind, here are three teams that are getting better and three that are getting worse. (And, by the way, just because a team is adding talent, it doesn't mean that they're making the right moves.)
GETTING BETTER
San Antonio Spurs
The Spurs' willingness to take on salary to improve their roster resulted in the acquisition of All-Star-caliber forward Richard Jefferson from the Bucks, who were looking to dump salary. To add Jefferson, they only had to give up Kurt Thomas, Bruce Bowen and Fabricio Oberto. RJ is a good all-around wing that can score and defend. The Spurs also added Antonio McDyess with a three-year, mid-level deal. McDyess is 34, but his PER of 16.63 last season is still well above average. To top it all off, San Antonio benefited from DeJuan Blair's free fall on draft night. Blair is arguably the best rebounder in this year's draft class and he'll provide immediate toughness on the inside. Really, at the cost of a second rounder, do the Spurs care if his knees break down in three or four years? If San Antonio has everyone healthy come playoff time, they have a great shot of upending the Lakers in the West.
Dallas Mavericks
After giving up Devin Harris for Jason Kidd, Mark Cuban couldn't very well let Kidd walk in free agency this summer. The Mavs would be better off this season and in the long term had they held onto Harris, but that ship has long since sailed. This summer, they signed a good value at center (Marcin Gortat) and executed a convoluted four-team sign-and-trade to acquire Shawn Marion from the Raptors. The Mavs can now start a lineup that features four former All-Stars and the up-and-coming Gortat, with Jason Terry assuming the role of sixth man. If they fail to retain Brandon Bass, it will hurt their chances of contending in the West because other than Erick Dampier (and maybe Ryan Hollins), the Mavs don't have a whole lot of beef coming off the bench.
Update: In a fairly surprising move, the Magic matched the Mavs' offer for Gortat, so that puts a dent in Mark Cuban's otherwise solid offseason.
Cleveland Cavaliers
I'm not sure how anyone could argue that the Cavs haven't gotten "better" this summer. While it remains to be seen whether or not the acquisition of Shaquille O'Neal was really the final piece of the championship puzzle, there's no doubt that, if healthy, the "Big Jester" helps Cleveland's chances of making a Finals appearance and potentially retaining the services of King James next summer. The team also re-signed Anderson Varejao, signed Anthony Parker and is making a run at Channing Frye. There are a lot of naysayers who may prove to be right about Shaq, but on paper, the Cavs have improved.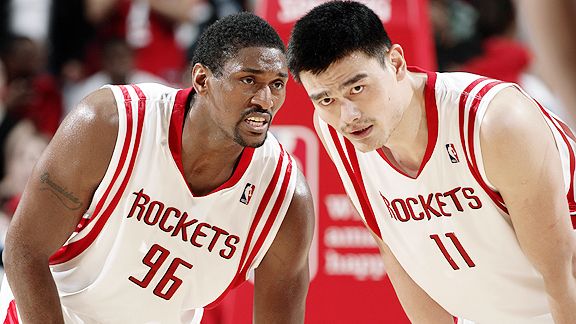 GETTING WORSE
Houston Rockets
The Rockets are in a bad way and it's not entirely their fault. Yao Ming's career is very much up in the air, Tracy McGrady can't stay healthy, and they just lost Ron Artest to the Los Angeles Lakers. GM Daryl Morey did manage to sign up-and-comer Trevor Ariza, but at this point in his career, he is no Ron Artest. Without Yao to build around, Morey may be realizing that it's time to blow this thing up and start over. It's a shame, because if Yao had stayed healthy, the Rockets might very well have upset the Lakers in the Western Conference Semifinals.
Milwaukee Bucks
GM John Hammond shipped Richard Jefferson off to the Spurs in a salary dump then decided not to make the one-year tender offer to Charlie Villanueva, which effectively allowed him to walk away from the Bucks with no compensation. The tender was just over $4 million and Villanueva reportedly signed for $8 million per season, so Hammond essentially gave up another asset to cut payroll. Since the team drafted Brandon Jennings, restricted free agent Ramon Sessions may or may not be the team's point guard of the future. Will the Bucks match if he gets a significant offer in the next week or let another asset go with no compensation? Small market teams aren't going to attract the big-name free agents, so they have to acquire talent through the draft and via trades. It doesn't do you any good to have a ton of salary cap space if no one wants to play for you. We may look back on this summer and see how the Bucks set themselves up for success in the future, but in the short term, the team just got worse.
Phoenix Suns
What in the world are the Suns doing? I'm not sure even GM Steve Kerr knows. By trading away Shaq, they really hurt their playoff aspirations this season, but they haven't yet decided whether or not they want to build around Amare Stoudemire. Steve Nash is getting older, yet the Suns want to sign him to an extension. I like the pick of Earl Clark in the draft, and am semi-stunned that the Suns haven't already traded him away for cash or spare parts (like they previously did with Luol Deng, Rudy Fernandez and Rajon Rondo). The sad thing is that before they traded away Shawn Marion a few years ago, this was the most exciting team in the league. Now they're just the most schizophrenic.