2008 Year-End Sports Review: What We Think Might Happen
It's time to look ahead to 2009 and play a little Nostradamus.
Last year, we predicted that God would anoint the "Devil-free" Rays World Series Champions (ding!), that Brett Favre would play another year or two (ding! – sort of), that Isiah Thomas would be canned (ding!), and that Kobe would be playing for a new team by the trade deadline…
Granted, that last one didn't come true, but how were we supposed to know that the Grizzlies would trade Pau Gasol to the Lakers for an unproven rookie and a bag of peanuts? Our occasional inaccuracy isn't going to keep us from rolling out another set of predictions – some serious and some farcical – for 2009 and beyond, including President Obama's plan for a college football playoff, Donovan McNabb's new home and the baseball club most likely to be 2009's version of the Tampa Bay Rays.
Read on, and in a year, we guarantee* you'll be amazed.
*This is not an actual guarantee, mind you.
Don't miss the other two parts of our 2008 Year-End Sports Review: "What We Learned" and "What We Already Knew."
| | |
| --- | --- |
| | Michael Vick will play for the Oakland Raiders next season. |
Once NFL Commissioner Roger Goodell allows suspended quarterback Michael Vick to re-enter the league, let's be honest, there's really only one team that will take a shot on the convict: the Oakland Raiders. Sure, the Raiders would have to possibly give up a draft pick because Vick will still technically be property of the Falcons, but with Matt Ryan on board, Atlanta would probably be willing to give Mikey up for a bag of Cool Ranch Doritos…snack size. With Vick on board, JaMarcus Russell could shift to tight end or full back or offensive tackle or something. Or, Vick could play wide receiver! Or running back! Think of the possibilities! The Oakland Raiders will be the most unstoppable team in the league! That is, of course, until Vick gets the itch for his old hobby. – Anthony Stalter


| | |
| --- | --- |
| | The Nationals and Pirates become the official AAAA teams of their respective divisions. |
After finishing at or near the bottom of the division since the franchise's move from Montreal, Major League Baseball executives analyze the entire Washington Nationals player system and conclude that they have no chance of fielding a competitive team in the near future. In the boldest decision of his tenure, Commissioner Bud Selig demotes the team's Major League roster to AAAA status, a phrase long used by baseball personnel to describe players that are too good for the minors but not good enough for the majors. In an added twist, Selig designates that the team's assets are fair game for all four remaining teams in the National League East, as a means of creating parity. In order to keep the number of teams even in each league, Selig also downgrades the Pittsburgh Pirates, losers of 94 or more games since 2005, to AAAA status as well. It will be six weeks into the regular season before an NL East team claims any of these former Pirates or Nationals. – David Medsker
| | |
| --- | --- |
| | Barack Obama will have a plan in place for a college football playoff by 2016. |
He has already spoken out twice in favor of an eight-team playoff format for college football. Granted, there are more pressing concerns for the President-elect – the economy, the war in Iraq and a forward-thinking energy policy, just to name a few – but there's no reason that Obama can't appoint a "Playoff Czar" to get the conference presidents and the bowl organizers together to hash out a system that works for everyone. Are the bowls worried about losing money? Rotate the semifinals and the final amongst the four bowl cities. Are the conferences worried about losing money? They shouldn't be – the ratings for an eight-team playoff would dwarf the ratings the current system is getting. And better ratings means more money. This is something that 85%-90% of the population can agree on, and that doesn't happen often. Mark our words – President Obama will make it happen, especially if he gets a second term. – John Paulsen
| | |
| --- | --- |
| | The Pittsburgh Steelers will win the Super Bowl. |
In the NFL, defense is usually reigns supreme. And considering the Pittsburgh Steelers have the best defense in football this season, we'll hook our wagons to the Men of Steel this season and make them our prediction to hoist the Lombardi Trophy come February. Yes, we know they have issues along the offensive line and Ben Roethlisberger still holds onto the ball way too long. But if Big Ben has proven one thing this year it's that he's great in the clutch. And since the Pittsburgh defense is so good, oftentimes the Steeler offense doesn't have to make plays until it matters most – late in the fourth quarter. As long as Mike Tomlin has learned from the mistakes that doomed this team in the postseason last year, we believe the Steelers will scratch, claw and fight their way to a Super Bowl title. And who will they play? The Giants? Nah – not with the way the injury (see Brandon Jacobs) and distraction (see Plaxico Burress shooting himself) bugs have bitten them at the end of the year. No, we'll go with the hot hand and say that the Carolina Panthers and their dynamic running game will earn a trip to the Super Bowl. (Only to fall to the Steelers, obviously.) – AS
| | |
| --- | --- |
| | MMA will overtake boxing as the premier spectator sport in Las Vegas. |
Traditional Las Vegas gamblers have always treated mixed martial arts (MMA) as a fad that will eventually go away. But if you talk to members of the hotel management community, they will tell you that MMA could supplant boxing as the biggest sports draw in the city. The demographic difference between the two sports is distinct. Boxing has an older, more established clientele that have disposable incomes, while the MMA fans are younger and more frugal. Boxing fans will stay at a major hotel and boost their gaming revenue by as much as 50 percent on the weekend of a major fight. Hotels expect that fans of MMA will see their incomes rise as the sport becomes more and more popular. That has Vegas seeing green. – Thomas Conroy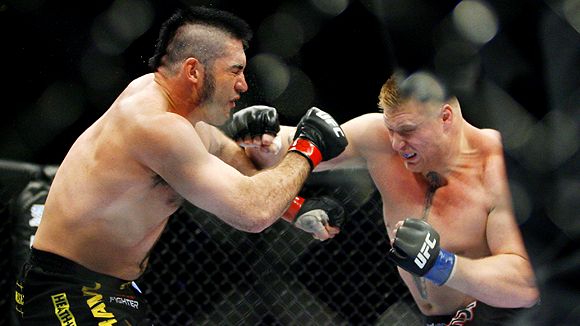 | | |
| --- | --- |
| | Derek Jeter will play every position for Team USA in the 2009 World Baseball Classic. |
Hot on the heels of interrupting the Winter Meetings with the news that 34-year-old Derek Jeter would be the starting shortstop for Team USA in the 2009 World Baseball Classic, Major League Baseball has announced that Jeter will in fact field every position for Team USA, including pitcher and catcher. "We are very excited about having Jeter, one of the international ambassadors of baseball and a brand unto himself, as the sole face of Team USA for the WBC," said MLB Commissioner Bud Selig. "Everybody loves Jeter, so why force him to share the spotlight with other players that suburban mothers have never heard of? Hell, the marketing strategy writes itself!" Jeter, for one, is excited about the prospect. "I was watching this documentary from the mid '40s about a team that threw their best player, and only their best player, against a group of monsters, guys built like gorillas," Jeter said. "And that one guy beat these gorillas with an unbelievable catch at the top of the Empire State Building! Can you believe that? It's true, just watch TV some Saturday morning and you'll see it. They play it all the time." In unrelated news, Jimmy Rollins is looking to obtain dual citizenship with the United States and Canada. – DM
| | |
| --- | --- |
| | LeBron will win MVP, but Kobe will get his ring (w/o Shaq). |
It's tough to rule out the Celtics, but we wonder if the Big Three will have the same drive now that they have their title. The return of Andrew Bynum and surprisingly sorry competition in the West (at least early) make the Lakers the odds on favorite for another Finals appearance. Fewer minutes means lower numbers for Kobe, so the MVP is LeBron's for the taking if the Cavs can top 50 wins. If they keep up their current pace, they shouldn't have a problem, and LeBron will get his trophy at the age of 24, tying six other players as the second youngest ever to win the award. (Wes Unseld won it when he was 23.) – JP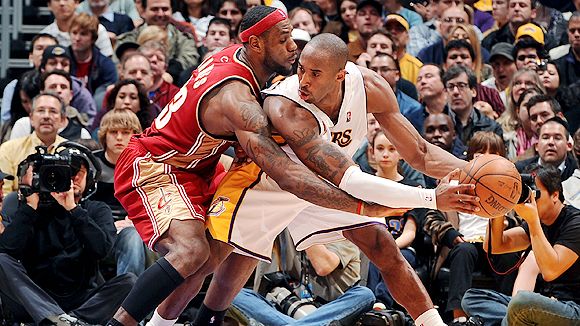 | | |
| --- | --- |
| | Andy Reid and Donovan McNabb are done in Philly. |
After missing the playoffs for the third straight year, the Philadelphia Eagles decide to part ways with head coach Andy Reid and Donovan McNabb following the 2008 NFL season. McNabb is traded to Tampa Bay, while Reid surprisingly becomes the next head coach at Eastern Michigan University. At his opening press conference, Reid notes that, "EMU is where I've always wanted to be." Unfortunately, Reid doesn't realize that Eastern doesn't have a quality quarterback, but still refuses to run the ball. EMU goes winless on the year and Reid is let go after just one season…and replaced by Romeo Crennel who notes that, "EMU is where I've always wanted to be." – AS
| | |
| --- | --- |
| | Some major network will wise up and make Gus Johnson their #1 guy. |
We love to watch games that Gus is calling. He has terrific timing, knows when to shut up, and actually seems excited about what's happening in the game. He's at his best during March Madness; the frenetic pace of the tournament is a great fit with his enthusiastic style. Gus is currently working for the Big Ten Network, but he needs a bigger stage. CBS should leave Jim Nantz on the golf course and hire Gus as their lead play-by-play guy. Don't know who he is? Check out the video below and be sure to listen at the 0:35 mark for our favorite Gusism, a simple laugh after a big play – HA…HA! — JP
| | |
| --- | --- |
| | The San Francisco Giants will be the next Tampa Bay Rays. |
The media is always looking for the next team to come out of nowhere and make an improbable World Series run. Look no further, Mr. Media Mogul, because we've got the answer in the San Francisco Giants. True, the Giants' offense is easily among the worst in baseball, which certainly doesn't compare to the 2008 Rays, but they have the makings of one of the best young starting rotations in the league. Led by 2007 NL Cy Young winner Tim Lincecum, Matt Cain (24) and Jonathan Sanchez (25) round out a fantastic trio at the top of San Fran's rotation. The Giants will add another arm (Randy Johnson?) in the offseason and if Barry Zito could ever remove his head from his ass, this club would have one of the best starting five in the NL. They also have one of the best young closers in the game in Brian Wilson. All the G-Men need is two or three power hitters, two or three players that can hit for average and a true leadoff hitter. Seriously, that's it. – AS
| | |
| --- | --- |
| | Tyler Hansbrough will win POY honors and a NCAA title. |
We usually expect the Tar Heels to tear it up during the regular season and then find a way to screw it up in the tourney, but this year feels a little different. As long as Tyler Hansbrough and Ty Lawson can stay healthy, North Carolina should stay focused and cruise to a #1 seed. While they'll no doubt have a scare or two along the way, the Tar Heels should be cutting the nets down in early April. They're deep, talented and experienced, and that combination goes a long way come tournament time. Oh, and Hansbrough will win his second consecutive Naismith POY award. – JP
| | |
| --- | --- |
| | Tiger will rejoin the tour and dominate. |
The guy is able to win tournaments on one leg. He still has it and once he's healthy, he should be able to prove why he's the greatest golfer to ever play the game. Americans need their fellow countrymen to dominate the less popular sports such as tennis as golf. Tiger has done just that for many years and hopefully he can return and reclaim his throne for the sake of the sport's popularity. Now, if the guy can just give a pep talk to Andy Roddick and James Blake. – Christopher Glotfelty
| | |
| --- | --- |
| | Manny Ramirez will re-sign with the Los Angeles Dodgers. |
Free agent outfielder Manny Ramirez said at the end of the 2008 MLB season that he would essentially sell his services to the highest bidder this winter. But with the Yankees' attention set on signing CC Sabathia and fixing their pitching woes, Manny shouldn't expect to hear a call from the Bronx Bombers. Nor should he from the Angels, who are focused on re-signing Mark Teixeira. Manny shouldn't expect a big push from the Mets either, not after they signed closer Francisco Rodriguez to a huge contract. So unless a sleeper candidate emerges (the Giants?), Manny's first offer might wind up being his best. The Los Angeles Dodgers offered him $45 million for two years and Manny turned up his nose. With no other major player in the Manny sweepstakes, Ramirez will head back to the L.A. with his tail between his legs and gladly take the Dodgers' offer. – AS
| | |
| --- | --- |
| | Floyd Mayweather Jr. will fight Manny Pacquiano in 2009. |
Floyd Mayweather Jr. loves his reputation as the best pound-for-pound fighter almost as much as he loves earning copious amounts of money. Given the financial bonanza that he could reap from a proposed bout, "The Money Maker" may have met his match in Manny Pacquiano in terms of boxing ability and pay-per-view draw. The preliminary numbers indicate that the De La Hoya-Pacquiano PPV buy rate would be around 1.5 million homes – that's worth around $80 million, people. The numbers point out that Pacquiano continues to become more popular in the United States and has broken through to the mainstream audience. He's a southpaw with the hand speed and punching power and is capable of outboxing anyone. Critics of Mayweather Jr. have accused him of ducking opponents for years, it will be interesting to see if will risk his unbeaten record against a boxer of Pacquiano's ability. We think (or hope) that it will happen. – TC
| | |
| --- | --- |
| | Tennis will continue to do well internationally, but will remain a second-tier sport in the U.S. |
Like the MLS, Americans just don't watch that much tennis. When Andre Agassi and Pete Sampras were on top, Americans showed their support in the ratings. Serena and Venus have certainly helped, but Americans need a top male competitor. James Blake and Andy Roddick are very good, but currently incapable of winning a Grand Slam. Also, female tennis players will continue to be the hottest athletes in the world. While this fact will help the sport on a global level, it will only amount to increased sales of Maxim here in the U.S. – CG
| | |
| --- | --- |
| | The Miami Heat will make a run at Carlos Boozer this offseason. |
They need to clear some cap space, so don't be surprised if the Heat elect not to trade Shawn Marion and let him hit the open market without compensation. Then all they have to do is find a taker for the two years remaining on Mark Blount's contract (by pairing him with Udonis Haslem?) and the Heat will have enough room to sign Carlos Boozer in the summer, which will boost their chances of retaining Dwyane Wade in the summer of 2010. Boozer lives in Miami, and while he's saying all the right things to the press in Salt Lake City, we'd wager that he'd like to play in South Beach with D-Wade and Michael Beasley. But really, who wouldn't? – JP
| | |
| --- | --- |
| | Bill Cowher will stay in retirement. |
After the 2008 NFL season, the Cleveland Browns decide to fire head coach Romeo Crennel and actively pursue former Pittsburgh Steelers head coach Bill Cowher. With the opportunity to not only coach, but also be his own general manager, Cowher ponders making a return to the NFL for the entire months of January, February and March. Panicked that the draft is right around the corner, the Browns force Cowher to make a decision, and he declines the job. Thinking they have no choice, Browns' GM Phil Savage decides to turn back to Crennel, who gladly re-accepts the position. Cleveland doesn't win a game in 2009 and Brown fans threaten to publicly stone Cowher at the 50-yard line of Browns Stadium. – AS
| | |
| --- | --- |
| | The MLS will continue to struggle. |
Top players like Landon Donovan are bailing on the MLS to play in the more competitive European leagues. MLS games continue to be broadcast on lower-profile stations such as ESPN2 and the Fox Soccer Channel. However, the league continues to be satisfied with the market they have been able to sustain, as evidenced by their confidence to debut a new franchise in 2009, the Seattle Sounders FC. If the U.S. were able to do well in the World Cup, the public would take notice and give the MLS another chance. Sadly, the level of play just isn't that compelling when compared with European leagues such as the EPL. – CG
| | |
| --- | --- |
| | Donovan McNabb will be the next quarterback for the Tampa Bay Buccaneers. |
After failing to carry the team into the playoffs in 2008, the Philadelphia Eagles decide to part ways with longtime starter Donovan McNabb and turn the keys of the offense over to youngster Kevin Kolb. Seeing that a quarterback is available, Tampa Bay Buccaneers' head coach Jon Gruden craps himself while reaching for the phone. Gruden agrees to send a second round pick to Philly in exchange for McNabb, who joins Jeff Garcia, Brian Griese, Josh Johnson and Luke McCown on Tampa's roster. Gruden, not satisfied, then signs Kurt Warner, Kyle Orton, Matt Cassel and Kyle Boller and officially declares the Buccaneers' starting quarterback position an open competition. – AS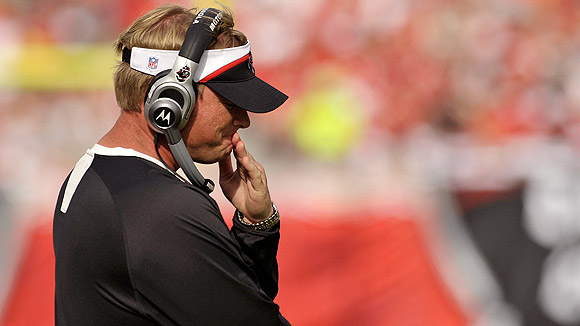 | | |
| --- | --- |
| | The Cubs will have the greatest regular season in MLB history. |
After acquiring Jake Peavy in a trade with San Diego and teaming him with Carlos Zambrano, Rich Harden and Ryan Dempster in the starting rotation, the Chicago Cubs amass a 130-32 record in 2009. They only lose every fifth day and run away with the number one seed in the National League playoffs. There, they meet a Washington Nationals team that backed into the playoffs after all the teams in the NL East were forced to play minor leaguers due to the worst rash of injuries ever documented in baseball history. With their amazing starting pitching staff, the Cubs are predicted to not only roll through their series against the Nationals, but also win a World Series title. But the team quickly remembers that they're the Cubs and panic sets in. The team is so overcome by the pressure of the postseason that the Nationals sweep the Cubs in three games. The dynamic rotation of Peavy, Zambrano and Harden combine to allow over 30 runs in three games. A shell shocked Chicago fan base burns down Wrigley Field and manages to spell out, "THERE IS NO GOD" in the wreckage. – AS
| | |
| --- | --- |
| | NASCAR will embrace the hybrid. |
In the not too-distant future, NASCAR will have an entire field of hybrid cars competing for the checker flag. It can't be done for the upcoming 2009 season, but racing needs to announce a plan to implement hybrid technology into the sport. We have already seen the Ford hybrid pace car at Homestead last season, and long-time leader of NASCAR Bill France Sr. felt that the cars on the track should reflect the cars driven by their fans. Like it or not, the hybrid automobile is where we are headed as a country. NASCAR needs to get on board! – TC
| | |
| --- | --- |
| | The Big 12 will once again be the most exciting conference next year. |
With Colt McCoy, Sam Bradford (maybe) and Graham Harrell (pictured) all set to return for another year, how could 2008's most exciting conference fail to pull a repeat performance? Think of the storylines next year: Texas has revenge on its mind after the BCS snubbed them for Oklahoma in 2008; Bradford attempts to lead Oklahoma to their second straight national title appearance; Harrell teams up with dynamic wide receiver Michael Crabtree to once again harass opposing defenses for yet another season. Texas, Oklahoma and Texas Tech aren't the only things the Big 12 will have going for itself either. Baylor showed remarkable improvements with freshman quarterback Robert Griffin under center, Nebraska is slowly starting to rebuild and Oklahoma State gave OU, Texas and Texas Tech a run for their money this year in the South Division. With so many key players returning, the Big 12 will once again play the role of power conference in 2009. – AS
| | |
| --- | --- |
| | The NBA ROY will come down to Rose and Mayo, but Rudy deserves a look. |
Thus far, Derrick Rose and O.J. Mayo have made most of the rookie headlines, but Rudy Fernandez has been awfully productive despite getting a fraction of the run. You can blame Portland's wealth of wings for the lack of minutes, but you can't fault Rudy's play – he has been outstanding. Alas, this is Rose's trophy to lose, because it's more impressive to tear up the league as a point guard in Chicago than it is as an off guard in Memphis or a sixth man in Portland. For his part, Mayo has turned all that hype and potential into massive production and it sure looks to us like he's the real deal. – JP
| | |
| --- | --- |
| | Matt Ryan will win the NFL ROY honors. |
All due respect to Chris Johnson, Matt Forte, Eddie Royal and DeSean Jackson, but Matt Ryan is going to be this year's ROY. Check out these numbers: 90.0 QB rating (#11 in the league), 14 TD (#15), 3146 passing yards (#1) and nine INT (#8). Most importantly, Ryan has led the Falcons to a 9-5 record and has them position for a playoff push over the last two weeks of the season. What those aforementioned backs and receivers have done this season has been tremendous, but without a doubt, quarterback is the toughest position to play as a rookie. Ryan's first year is the most impressive since Ben Roethlisberger's rookie season in 2004. Unless he takes a dump over the last two weeks, Ryan will win the award. (Who is his biggest competition? It might just be Joe Flacco.) – JP
| | |
| --- | --- |
| | Whoever signs Mats Sundin as an in-season free agent will win the Stanley Cup. |
Mats Sundin has targeted a handful of teams that he would consider signing with in hopes of winning a Stanley Cup. Sundin has made it clear that he is not returning to the ice for the money by turning down a contract offer with $20 million last summer. No, Sundin is going to join a team that he thinks has a realistic chance of winning a title. He plans to meet with his agent, J.P. Barry, after the holidays to discuss their options before signing with a team. – TC
| | |
| --- | --- |
| | Georgia's Matthew Stafford will QB the Detroit Lions next year. |
Following the 2008 college football season, Georgia quarterback Matthew Stafford will declare himself eligible for the 2009 NFL Draft. There, the first pick will belong to the Detroit Lions, who finished the 2008 NFL regular season with an 0-16 record. The Lions, under new/old coach Marty Mornhinweg, make Stafford their number one selection. But once again, they forget to build an offensive line, Stafford reminds Detroit fans of Joey Harrington and the Lions fall to 0-16 for the second straight year. (By the way, if Sam Bradford declares himself eligible for the draft, then replace "Stafford" with "Bradford" throughout this entire post.) – AS
Comments Off on 2008 Year-End Sports Review: What We Think Might Happen

Posted in: Boxing, College Basketball, College Football, Fantasy Football, General Sports, Golf, Humor, March Madness, Mixed Martial Arts, MLB, NBA, NFL, NHL, Soccer, Tennis
Tags: Andre Agassi, Andrew Bynum, Andy Reid, Andy Roddick, Atlanta Falcons, Barry Zito, Baylor Bears, BCS sucks, Ben Roethlisberger, Big 12, Big Ben, Big Ten Network, Bill Cowher, Boston Celtics, Boston Red Sox, Brian Griese, Brian Wilson, Bud Selig, Carlos Boozer, Carlos Zambrano, CC Sabathia, Chicago Cubs, Chris Johnson, Cleveland Browns, Cleveland Cavaliers, Derek Jeter, Derrick Rose, DeSean Jackson, Detroit Lions, Donovan McNabb, Eastern Michigan, Eddie Royal, Floyd Mayweather Jr., Georgia Bulldogs, Graham Harrell, Jake Peavy, JaMarcus Russell, James Blake, Jeff Garcia, Jim Nantz, Joe Flacco, Jonathan Sanchez, Josh Johnson, Kobe Bryant, Kurt Warner, Kyle Boller, Kyle Orton, Landon Donovan, Los Angeles Dodgers, Los Angeles Lakers, Luke McCown, Manny Pacquiano, Manny Ramirez, Mark Blount, Mark Teixeira, Marty Mornhinweg, Mats Sundin, Matt Cain, Matt Cassel, Matt Forte, Matt Ryan, Matthew Stafford, Memphis Grizzlies, Michael Crabtree, NBA MVP, Nebraska Cornhuskers, New York Mets, New York Yankees, NL Cy Young winner Tim Lincecum, North Carolina Tar Heels, O.J. Mayo, Oakland Raiders, Oklahoma Sooners, Oscar De La Hoya - Manny Pacquiao, Pau Gasol, Pete Sampras, Phil Savage, Philadelphia Eagles, Pittsburgh Pirates, Pittsburgh Steelers, President Obama, Randy Johnson, Rich Harden, Robert Griffin, Roger Goodell, Romeo Crennel, Ryan Dempster, San Francisco Giants, Shawn Marion, Sports Predictions for 2009, Tampa Bay Buccaneers, Tampa Bay Rays, Texas Tech Red Raiders, Tim Linecum, Ty Lawson, Tyler Hansbrough, Udonis Haslem, USA Baseball, What We Think Might Happen: 2008