2009 MLB Preview: #15 Oakland A's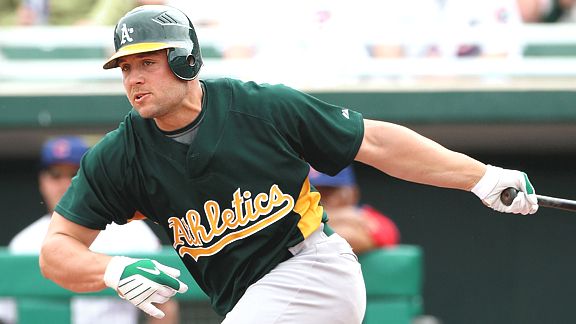 Click Here to see Previews of all 30 MLB Teams
Offseason Movement: In one of the biggest trades this offseason, the Rockies' dealt outfielder Matt Holliday to the A's in exchange for Carlos Gonzalez, Huston Street and Greg Smith. Oakland also brought back Jason Giambi, who played for the A's earlier in his career, and signed free agent Orlando Cabrera.
Top Prospect: Trevor Cahill, RHP
Some would say that LHP Brett Anderson deserves mention here, but his ceiling isn't as high as Cahill's and he suffered a forearm injury in spring training, which probably cost him a roster spot this year. Cahill has a chance of landing in the starting rotation now that Anderson and Gio Gonzalez have been sidetracked by injuries. He has the potential to be a future ace and even if he doesn't make the Opening Day roster this season, he could be called up at the All-Star break if the A's our out of contention.
Posted in: MLB
Tags: 2009 MLB Preview, 2009 MLB Projections, 2009 MLB Team Previews, 2009 Oakland A's Outlook, 2009 Oakland A's Preview, Brett Anderson, Dallas Braden, Dana Eveland, Edgar Gonzalez, Gio Gonzalez, Jason Giambi, Matt Holliday, MLB Preview 2009, Orlando Cabrera, Sean Gallagher, Trevor Cahill