Knicks/Marbury reach buyout agreement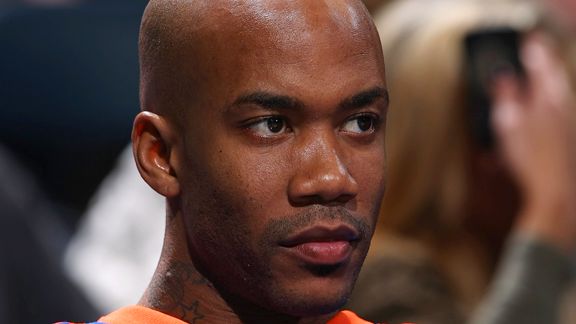 Well, the Stephon Marbury saga is over, at least in New York.
Marbury is now eligible to play in the playoffs for another team because his release from New York comes before the league's Sunday deadline.

With Marbury expected to sign for a pro-rated share of the league's veteran minimum, Boston's financial risk is minimal if the experiment doesn't work and the Celtics decided to subsequently cut Marbury.

It's believed that Marbury will be forfeiting in excess of $2 million from his $20.8 million salary this season, which would net the Knicks twice that much because of the luxury-tax savings involved.
The conventional wisdom here is that he'll soon sign with the Celtics, who have been trying to shore up their bench all season after losing James Posey to free agency and P.J. Brown to retirement last summer.
I'm happy that Marbury and the Knicks have been able to part ways. If he does sign with Boston, it will be interesting to see how he fits in with the defending champs.