Mike D'Antoni to testify at Marbury's hearing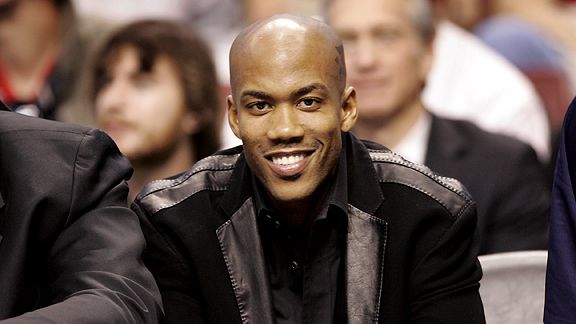 Knicks head coach Mike D'Antoni will miss practice to testify about his interaction with Stephon Marbury earlier this season when the guard allegedly refused to play in a game against the Pistons.
They'll be back in each others' faces Tuesday, and the hearing will force coach Mike D'Antoni to miss practice while he testifies before grievance arbitrator Calvin Sharpe, a Case Western Reserve University law professor, to recount exactly what was said on that November day at a suburban Detroit hotel when D'Antoni purportedly told Marbury he wanted him in the lineup that night and was prepared to give him regular playing time going forward.

Marbury has said his response was something along the lines of "I thought y'all were going in a different direction," and he has maintained that he was careful not to say anything that could be construed as a refusal because that would technically put him in violation — if not breach — of his contract.

Marbury asked for an expedited grievance hearing, and the hearing will convene at 10 a.m. with Marbury, Walsh, D'Antoni and a handful of lawyers in attendance.

"I'll have to [say] what happened, the way I saw things," said D'Antoni, who also appeared less than thrilled at the prospect of spending several hours in a law office conference room sitting across the table from the one person who has managed to keep himself a sideshow and a distraction throughout this season.
The Knicks hold all the cards here, and unlike most NBA franchises, they are used to the media circus. I'd say two teams could handle having Marbury sidelined the entire season — the Knicks and the Lakers. With Marbury only offering $1 million in unpaid salary to secure his release, there isn't much incentive for the Knicks to let him go. The Knicks are just 2 1/2 games out of the 8th spot in the East, and could very well face the Celtics in the first round in the playoffs. They'd gladly pay $1 million so that he can't come back to bite them in the playoffs.
I don't understand why Marbury didn't take the Knicks $3 million offer. He needs to get his career back on track and he's not going to be able to do that as long as he's with the Knicks.