NBA Rumors: Odom, Iverson, Lee and more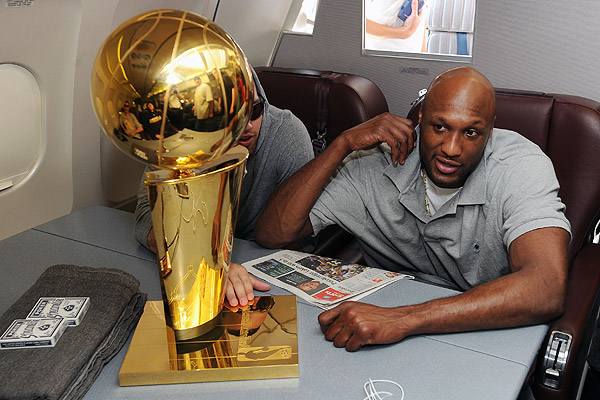 Lakers only offering Odom a three-year deal?
Reports persist that Odom has been offered deals spanning three and four seasons in length from the Lakers, but that differs sharply from every bankable indication we've received.

The Lakers' best offer to Odom, so far, tops out at $27 million over three seasons. The expectation among rival teams remains that the sides will eventually come to terms.
This makes more sense. I don't know why Odom would turn down a four-year deal from the Lakers worth $36 million to consider a five-year deal worth $34 million from the Heat. If the Lakers are only offering three years, then the total value of the contract is about $24 million after state taxes, so Odom could elect to go with the security of the extra $10 million in the Miami deal.
This, coupled with the Lakers' decision to pull their offer from the table, might convince Odom to head to Miami and play for the mid-level. Pat Riley also indicated that the Heat are trying to work out a sign-and-trade for Odom, though it's not clear what players would have to be involved to get the Lakers to agree to take on the extra salary. Udonis Haslem? Michael Beasley?