Tribe to lose $16 million this season according to owner Paul Dolan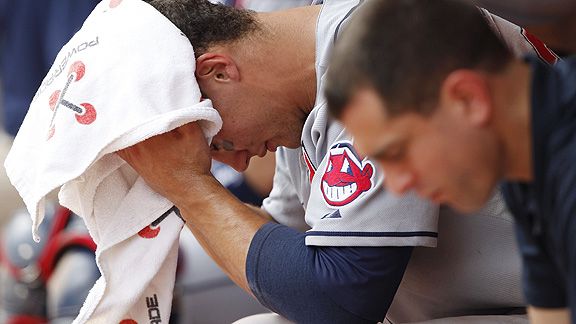 In an interview with AP sports writer Tom Withers, Indians owner Paul Dolan revealed that the club will lose $16 million this season. Dolan also admitted that the recent trades of Cy Young winner Cliff Lee and popular catcher Victor Martinez were necessary long-term moves in order to move the franchise in a new direction.
"Every four or five years, if we can have a shot at the World Series and compete for the playoffs like we did in '05, that's as good as it gets," Dolan said.

In a candid interview Thursday, Dolan projected that the Indians, currently in fourth place in the AL Central, will lose $16 million this season despite revenue-sharing from major league baseball. The Indians will need to borrow money over the next few years, Dolan said, but the club has no plans to ask the league for the loans.

"After we traded Cliff, we had made a commitment toward a new direction for the franchise," he said. "At that point, you don't go halfway. We needed to make moves that put us in the best position to compete as soon as possible. The sense was in our organization that Vic (Martinez) was at his highest value and what we got back in return put us in a better position than we would have been had we kept them."
I'm sure Tribe fans will be excited to know that their favorite team is essentially trying to compete for the World Series and playoffs "every four or five years" when the Red Sox are competing for a World Series every year. Then again, not everybody can spend like the Red Sox and of course to a more extreme extent, the Yankees.
It's easy to see what the Indians are trying to do in re-stocking their farm in hopes that they can compete down the road, but it must be a deflating feeling to be a Tribe fan right now, knowing that your team just gave up on immediate success. After all, this team was on the brink of a World Series appearance just two seasons ago (2007).